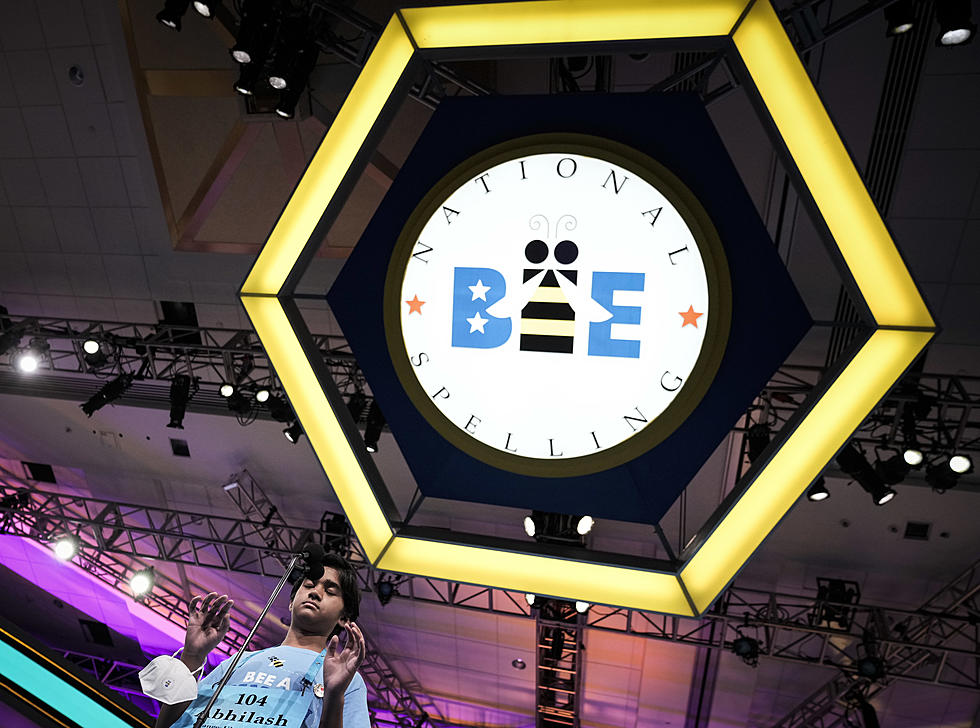 Williamsville Student Participating In The National Spelling Bee
Getty Images
The Scripps National Spelling Bee is starting tomorrow night and this year, we've got another contestant that we can root for from Western New York.
What is the Scripps National Spelling Bee?
The Scripps National Spelling Bee is the nation's largest and longest-running spelling competition.  It began in 1925 and has been going every year (aside from two years during World War II and one during the global pandemic) In the 2022 Bee, there were over 200 contestants that were eliminated one by one over two days.
This year, 231 spellers earned their way into the competition representing all 50 states.  There are also contestants from the District of Columbia, Guam, Puerto Rico, the U.S. Virgin Islands, Department of Defense Schools in Europe, the Bahamas, Canada and Ghana.
Why do they have a national spelling bee?
The goal is to encourage education and literacy.  The quote on their website says,
"By inspiring the exploration of words, the Scripps National Spelling Bee illuminates pathways to lifelong curiosity, celebrates academic achievement and enriches communities."
The prizes don't hurt either.  The winner of the competition walks away with over $50,000 in cash prizes and a trophy.  But every contestant gets something.
How old do you have to be to compete?
In order to compete in the Scripps National Spelling bee you have to be a student who has neither turned 16 nor passed beyond the eighth grade, and who attends schools that are officially enrolled with their program for the current academic year.
Western New York will be represented by a student from Williamsville
This year, a student from the Williamsville School District will be competing in the Scripps National Spelling Bee.  His name is Sahab Sarkar.  He's a 6th grader from Mill Middle School.  He had to make it past the regional spelling bee where he had to beat 71 other students from 39 schools to move on.
Where can I watch the Scripps National Spelling Bee?
The Scripps National Spelling Bee will be televised on ION over the next couple of days.
It will start with the Semifinals on May 31 at 8pm, followed by the Finals LIVE on June 1 at 8pm. ION is available FREE over the air, as well as on most cable, satellite and streaming providers.
Top School Districts In WNY
Here are the latest rankings of School districts in Western New York.
Great Summer Jobs For High School & College Kids In New York
25 Colleges To Consider If You Grew Up In WNY
There are 25 college campuses in Western New York that are close enough (but also far away enough) to come home for a spur of the moment visit, all while having a new sense of independence.
Read the full list before you rule out these possibilities.