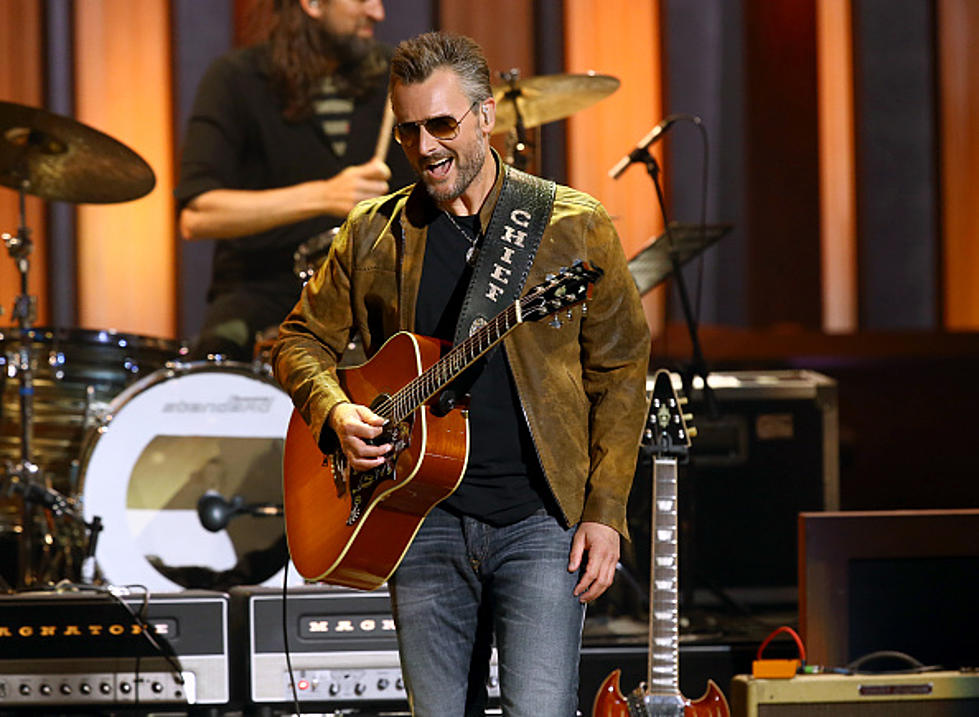 Win Eric Church Tickets From Clay and Company
Eric is slated to go on at 8 PM (this is only an hour after doors open, so plan accordingly). If we had to guess, he will wait until most people are inside.
The summer of 2021 is here and there are so many great shows to look forward to including the concert schedule that is filling up! One of the biggest shows of the year will be Eric Church at Key Bank Center!
The pandemic forced us to cancel so many events and festivals and it is refreshing and exciting to plan for these shows this year. In a recent study, most people said they missed the sounds of people and live music at concerts! Lucky for us, we have many shows coming to Western New York.
Eric Church has always been a fan of Buffalo and he returns this September 25th! With no opener planned, it will be a full night of nothing but hit after hit from the Chief! Listen to Clay and Company this week on Country 1065 WYRK to win your free tickets to the show. We are going to play "Clueless Karaoke" for your shot to win. If you are a big fan of Church's music and the lyrics to his songs, this will be so easy for you! However, being put on the spot can be tough.
Here is how it works. When we get you on the phone (if you are the caller we are looking for at 716 644 9975) we will start a random Eric Church song. When we stop the music, that is your chance to shine! Sing as loud and as clear as possible, we want to hear those lyrics. If you can sing at least line or two, CORRECTLY, you will win 2 tickets for the show in Buffalo! Goo luck!
5 places Every Western New Yorker Learned How To Drive
At the age of 16, every person in New York gets a chance to experience the joy of freedom by getting their learner's permit. But before you can get your license you have to practice driving. Here are 5 places that every Western New Yorker learned how to drive.
5 Pro Teams We Would Trade The Buffalo Sabres For
It has been 10 years since the Buffalo Sabres made the playoffs, maybe it is time for a major trade. I am not talking players, here are 5 other pro sports teams that I would trade the Buffalo Sabres for.
The Top 9 Beaches In Buffalo According To Yelp!
Summer is here in Western New York. Check out the area's best beaches according to Yelp!