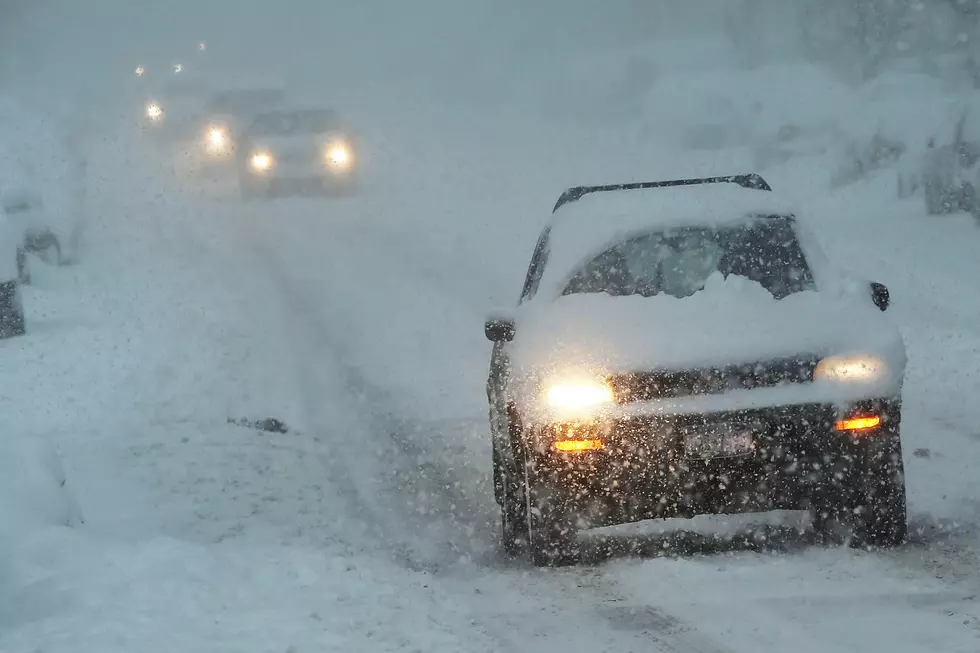 Winter Storm Watch Issued For WNY; Heavy Snow Possible
Spencer Platt
Spring officially begins in 10 days and while we do spring forward this weekend (losing one hour of sleep), don't break out the t-shirts and warm weather gear just yet. Winter has another trick of its sleeve this weekend.
While it's normal to have March snowstorms in Western New York, it never gets easier, and that will be the case this weekend for everyone in the Buffalo area.
There's a winter storm system heading towards the northeast and it will arrive Friday evening in Western New York.
Listen to Chris Owen Overnights 12-5 am on 106.5 WYRK
The National Weather Service just issued a "Winter Storm Watch" for much of Western New York from Friday evening through Saturday afternoon.
Snow accumulations will be as high as 7 inches for many parts of Western New York, especially the further east and south you go of Buffalo; up to a foot of snow is possible for parts of the southern tier.
The watch includes Southern Erie, Cattaraugus, Chautauqua and Wyoming counties. Allegany is also under a watch, which was issued earlier on Thursday.
Winds could be a problem too, as drifting and blowing snow will make travel difficult late Friday night and into Saturday afternoon. Temperatures will continue to fall through the day on Saturday, causing bitter wind chills.
By Sunday morning, there will be at the very least a few inches on the ground.
If you don't have to be anywhere on Saturday, it's probably a good idea to just relax at home that day.
When is spring here, again?
Why You Need a WNY Travel Agent to Book Your Next Trip
Best Fish Fry Spots in Buffalo and WNY
The Best 50 Ice Cream Places in Western New York
The warm weather means ice cream season is just about here.