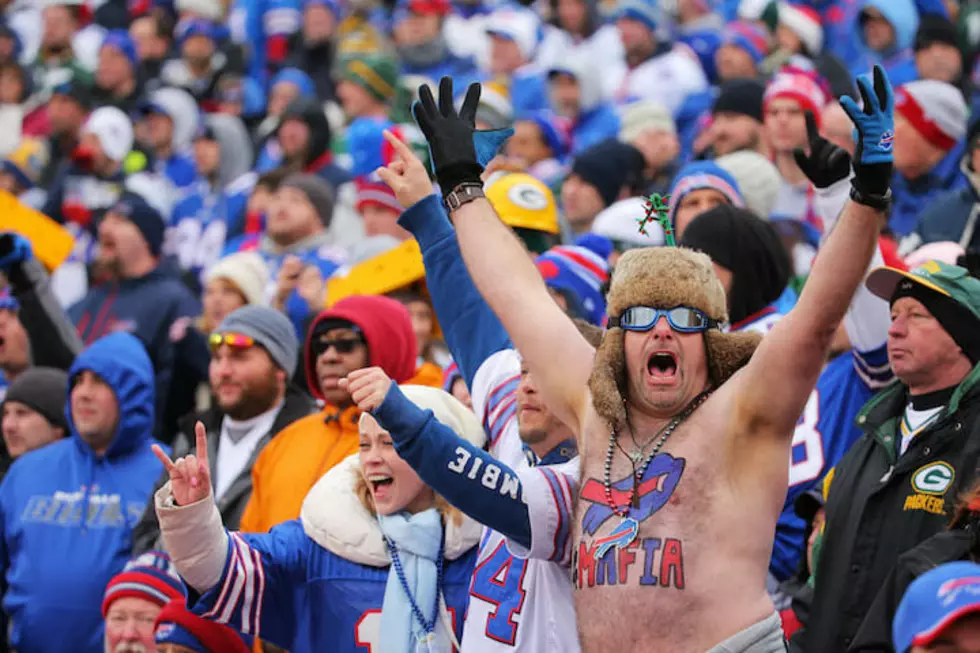 Wow, Clay's "God Made the Mafia" Just Gave Us the Chills
Getty Images
Buffalo is the place to be right now.
We're lucky to be here in possibly one of the most fun chapters in Buffalo Bills history.
The players WANT to be here and the fans are here for it.
You have probably seen the Ram Truck commercial that uses Paul Harvey's 'So God Made a Farmer' and we decided to do a spoof on that called 'So God Made The Mafia.' Here are the lyrics to the song and then listen to the audio below!
And then on game day God looked down on his planned paradise and said I need a sold out Bills Stadium….so God made the Mafia.

God said I need someone to drink beer 'til 4AM, listen to country music, get up, drink more beer, get coffee and get to the tailgate by 8AM and be ready to go….So God made the Mafia.

God said I need A set of players who act like they are from Buffalo and fans that bring them in like family. ….so God made the Mafia.

I need someone who doesn't just celebrate the wins, can take criticism and turn it around to help other cities, donate a million dollars to Children's Hospital, sit out a pandemic year…and be back next year.

I need people to look attractive in Zubaz…so he made the Mafia.

I need someone with unshakable hope, how BILLieves in pandemonium, someone he can pass down his red white and blue starter jacket to, and sit with their kid ..to watch games together.

With smiling eyes, when he looks up at dad and says he wants to spend his life doing what dad has done….cheer on the bills.…in the playoffs....so God the Mafia.
Enter your number to get our free mobile app
Buffalo Bills Top 10 All-Time Winningest QBs