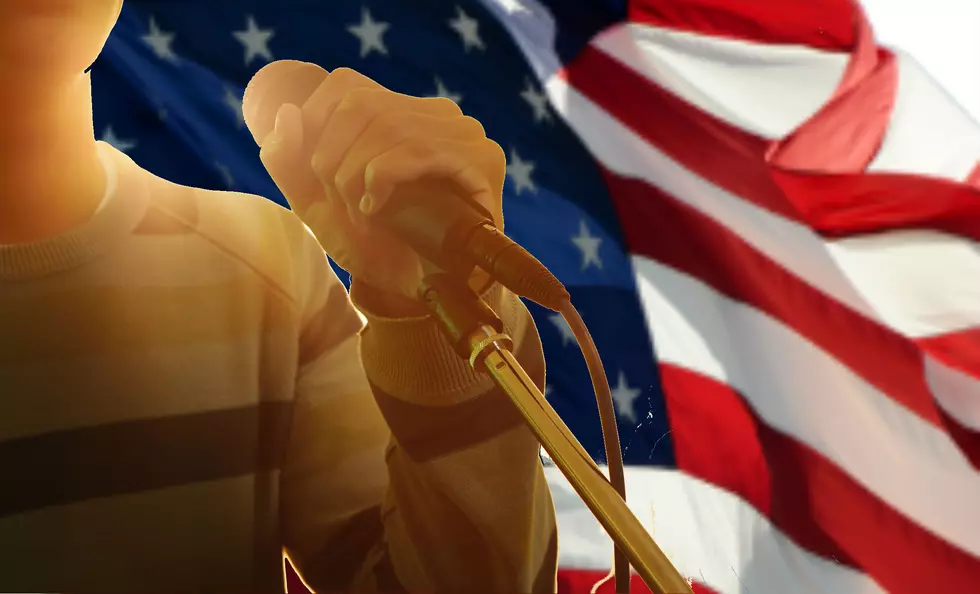 You Can Help Decide Who Will Sing The National Anthem at The Taste of Country – Vote for Your Favorite Now!
Fuse, Evelyn Peyton/ThinkStock
Thanks to all who submitted videos for a shot to sing the National Anthem at this years WYRK Toyota Taste of Country - Friday, June 12th at Coca-Cola Field.
We received a number of videos featuring some really talented singers.  In order to narrow the field, WYRK held a live showdown at Seneca Niagara Resorts and Casino featuring the best of the bunch.  We have narrowed the field even more and now need your help.  Please vote for your favorite singer below and they just might go on to win the spot on stage singing our National Anthem!  Take a look at the finalists and vote below!
Finalists are:
Alyssa Kaczmarek
 Katie Klein
 Glenn Hillman
Christina Skleros
 Rachel Bosak
 Jordan Rose Hokaj
 Dave Lockwood
 Carolyn Unitas Roos
Britney Zaccaria
 Mandie Orr
Jordan Rose Hokaj
Mandie Orr
Britney Zaccaria
Carolyn Unitas Roos
Dave Lockwood
Katie Klein
Glenn Hillman
Christina Skleros
Rachel Bosak
Alyssa Kaczmarek