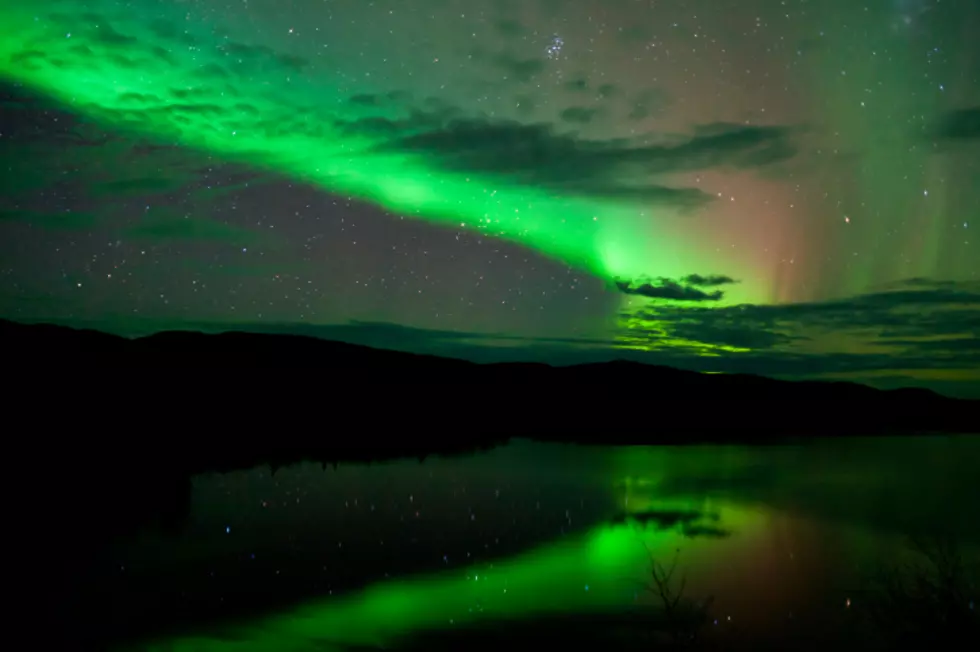 You Could See The Northern Lights in WNY Tonight
ThinkStock
One of the coolest things you could see in your life is the Aurora Borealis; otherwise known as the Northern Lights. It's not commonly seen here in Western New York, or the northeastern United Stated in general, but every now and then that chance comes.
That opportunity could come tonight. As long as the weather works out.
Mike Cejka of WIVB 4 Warn Weather is reporting that the Northern Lights were seen last night in Alaska, Canada and parts of the lower 48 in the U.S.
But there's still a chance to see the Northern Lights here in Western New York as skies clear tonight.
The hope is skies will clear tonight, after clouds have pretty much dominated the forecast in Buffalo over the last several days, dating back to the end of last week.
The Northern Lights, when the weather is right, is one of the greatest things to witness. The bright colors over the night sky are very hard to beat, and I would take them over the best of sunsets.
Right now, the skies should become party cloudy during the evening and overnight, with clearing skies in Western New York, so here's to hoping we can see it. Being away from bright city lights helps that cause. My fiancée grew up in a very small town an hour east of Buffalo, and the views of the night sky there are far better than what we get in South Buffalo.
$2 Million Lakefront WNY Home Looks Like a Movie Set Inside
This amazing
$2 million home
in Clarence has marble and glass interior with a Hollywood movie like atmosphere.
$2.4 Million New York State Home Inspired By HGTV
This home in Elma, NY was
inspired
by HGTV!
Million Dollar Western New York Home Come With Private Island
You could own your own private island right here in Western New York. Currently listed on Zillow.com, this 5 bedroom, 5 bathroom home is amazing and has everything that you could want in a home.