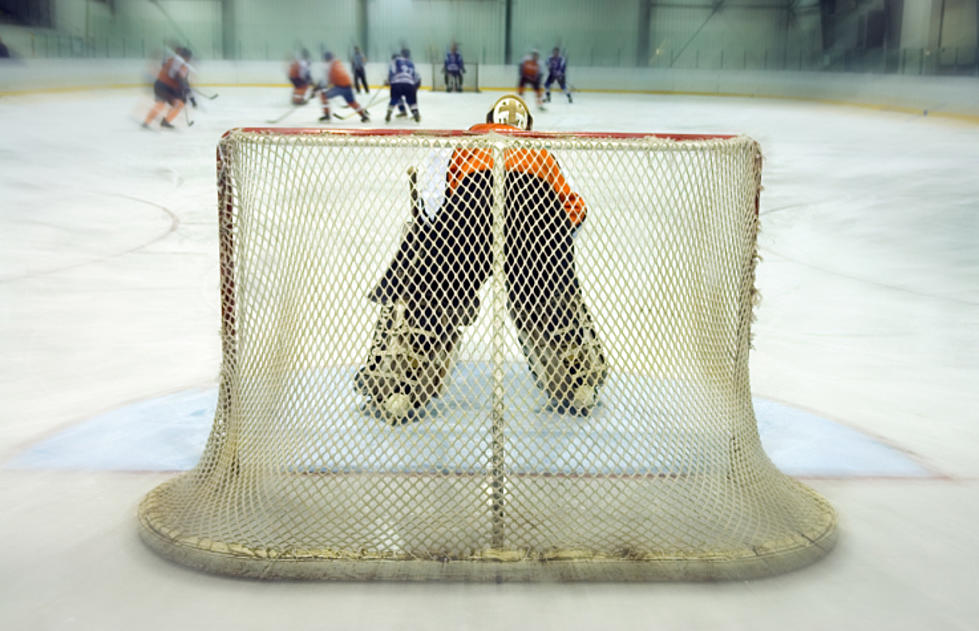 Youth Hockey Team In New York Makes Amazing Gesture
Getty Images/Hemera
Sports is not all about wins and losses. It is about how teammates, fans, and communities come together to help each other out.
We have seen the impact of doing good in the name of sports firsthand here in Western New York. From raising millions of dollars to help kids fight cancer to donating to a foodbank in a state 400 miles away.
It seems that "Doing Good" is just not the adults. Check out this post that was on Twitter last week. A hockey mom in Syracuse wrote on social media about an amazing gesture that the West Seneca Squirt hockey did.
It seems the team that the West Seneca team played lost their coach a couple of weeks ago. The West Seneca team decided not only to honor the other's team coach but his two children as well.
The West Seneca Team wore special jerseys with the other team's coach's name and the number of his two children who play on the team.
After the game, the West Seneca team took off their special jerseys and handed them to the other team in honor of their coach.
Such an amazing gesture that trues put what sports is really about front and center. It was a simple gesture that will stay with those kids and parents for the rest of their lives.
For every story about parents going overboard, fighting in the stands, or worrying about their 11-year-old's super travel elite team that must be at that college showcase in Arizona, know there are teams and parents who get what sports is supposed to be.
It is supposed to help out kids become better people. A big shout-out to the West Seneca Squirt team, because they crushed it.
Here Are The Times For The Tree Lighting Ceremonies In Western New York
Christmas time is a magical time here in Western New York and many area towns will have special tree lighting ceremonies.
The Coziest Towns in Western New York
Here are the coziest towns in Western New York.
5 Things Western New Yorkers Wait To The Last Minute To Do
We all do it, we all have that one chore that we put off until the last minute. Just know that you are not alone.