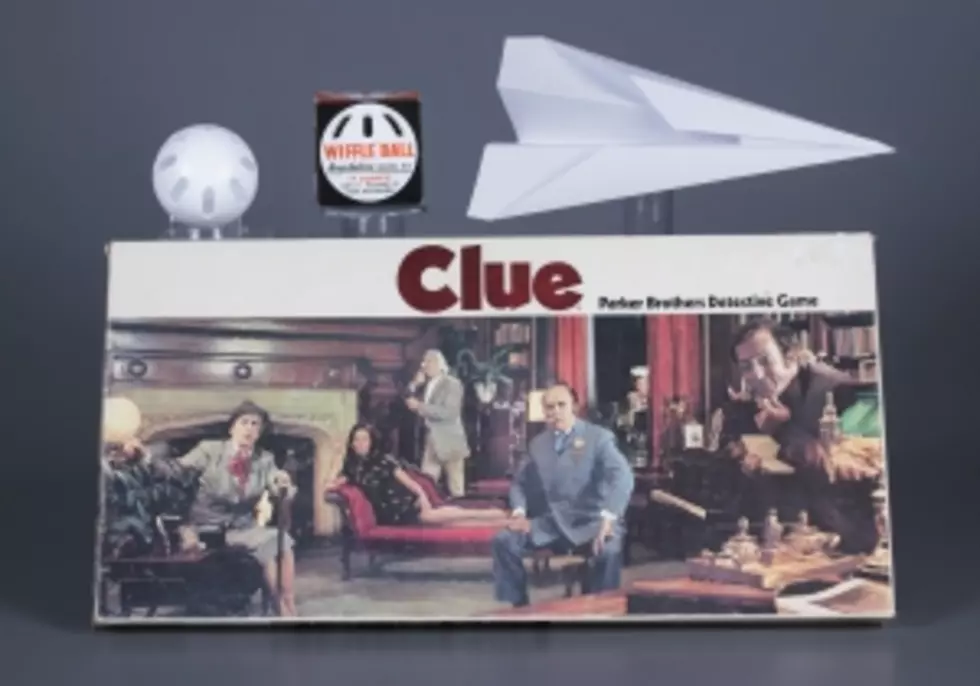 2017 National Toy Hall Of Fame Inductees Announced
National Museum of Play/Press Release
The Strong Museum of Play has released their inductees for the 2017 National Toy Hall of Fame! This list was voted on by fans buts also went through a panel of judges before being inducted. The ceremony took place at The Strong Museum of Play on Thursday, November 9, at 10:30 a.m.
The new toys now in the Hall of Fame are the PAPER AIRPLANE, the WIFFLE BALL and the game of CLUE. You can learn more about each of these toys on the National Toy Hall Of Fame website. These three toys were picked out of a field of twelve nominated toys that were as followed.
1.  CLUE
2.  Magic 8 Ball
3.  Matchbox Cars
4.  My Little Pony
5.  Paper Airplane
6.  PEZ Candy Dispenser
7.  Play Food
8.  Risk
9.  Sand
10. Transformers
11. UNO
12. Wiffle Ball
Since 1998, 62 toys have been inducted into the National Toy Hall of Fame and now three more will be added to that list! According to a press release, "anyone can nominate a toy to the National Toy Hall of Fame," but finalists are selected on advice from a panel "historians, educators, and other individuals who exemplify learning, creativity, and discovery through their lives and careers.