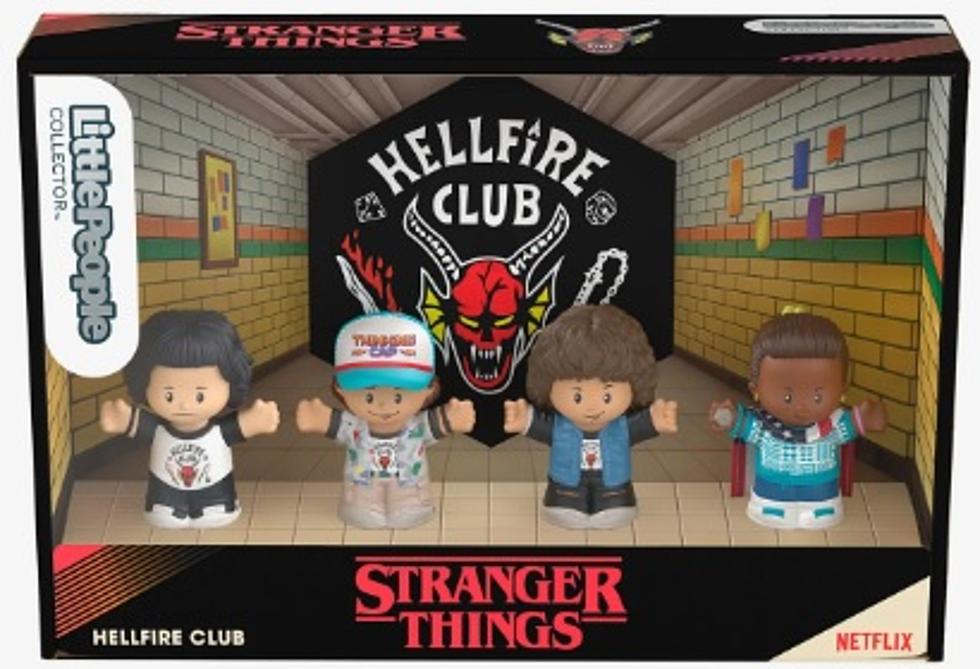 Fisher-Price Releases New "Stranger Things" Little People Set
(Mattel)
You've got a chance to turn Christmas upside down for the "Stranger Things" fan in your house this year.
Looking for a gift or a collectible for a "Stranger Things" fan?  Fisher Price has just come out with something that they are going to love!  It's one of their famous "Little People" collectible sets, but it's themed around the show "Stranger Things."
What is "Stranger Things?"
Stranger Things is a series that streams on Netflix.  It's set in the '80's and tells the story of a group of young kids who are plagued by an alternate dimension that they refer to as "The Upside Down."  It has a very supernatural/horror/pop culture feel to it and people have gone crazy for it over the last couple years.
Now, some of the characters have been given their own Fisher-Price "Little People" collectible set.
What is a "Little People" collectible set?
Fisher-Price has really struck gold with these collectible sets over the last couple of years.  In Buffalo, they became a huge hit when Fisher-Price created a Buffalo Bills set that included coach Sean McDermott, Josh Allen, and even a member of Bills mafia with a chicken wing on its head.
"Little People" has been a popular toy for Fisher-Price for decades now.  They started out as little wooden people for kids to play with and over the last couple of years have changed into plastic figures that many people just collect.
Who is included in the "Stranger Things" set?
They just released the most recent set of "Stranger Things" Little People.  There are two other sets.  The first included Eleven, Mike Wheeler, Dustin Henderson, Lucas Sinclair, Will Byers and the Demogorgon.  There is another titled "Max's Song" that can be pre-ordered now.  It includes Max Mayfield, Lucas Sinclair, Steve Harrington, Dustin Henderson, and Vecna.
The newest set includes Eddie Munson, Dustin Henderson, Erica Sinclair, and Mike Wheeler in their "Hellfire Club" outfits.  The description says the entire set is "styled like Hawkins High School and decorated with fun surprises."
The new "Hellfire Club" set is out right now and can be ordered here.
Western New York Wants 20 Things For The Holidays
The holiday season is here, and you may be wondering what your friends and family would like this year. There's a few things that would make a great gift.
Gallery Credit: Kadie Daye, Canva Image, Getty Image
14 Places To Buy Cheap Christmas Trees In Western New York
Gallery Credit: Brett Alan
Netflix Search Codes To Help You Find Movies/TV Shows
Stuck wondering what to watch on Netflix? Check out these codes that bring up all the options in different genres.
Gallery Credit: Dave Fields