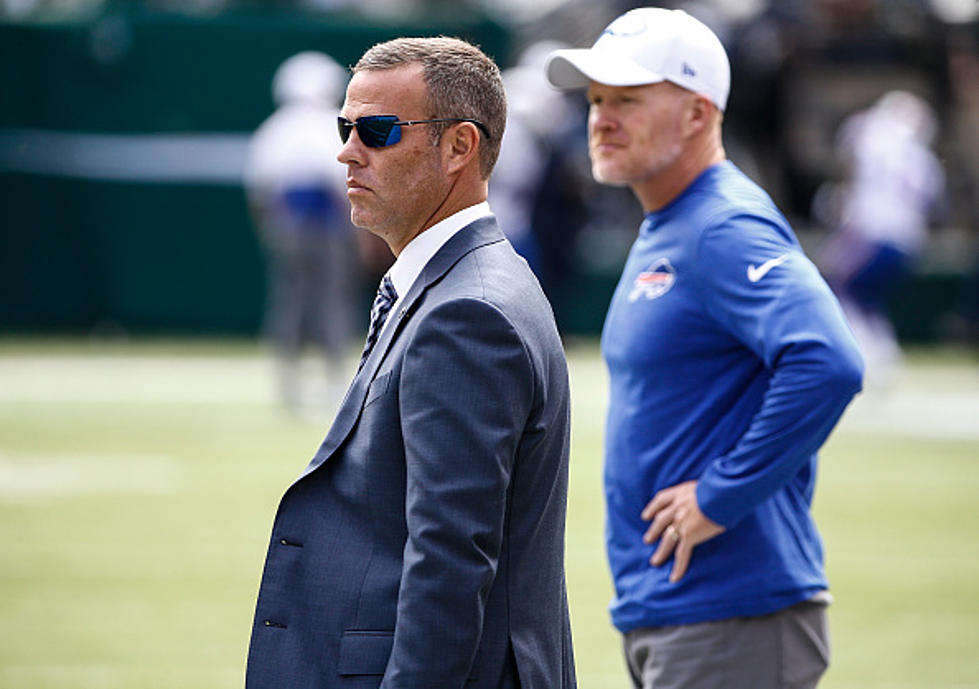 What the Buffalo Bills Will Do With Their 9 Draft Picks in 2024
Getty Images
The 2024 NFL Draft is less than a year from now. It will be taking place from April 25th to 27th, from Detroit.
Yes, we just finished the 2023 NFL Draft this past weekend. You're probably wondering why we are talking about the 2024 draft already?
That's because, according to experts, the 2024 class will be better overall than 2023; plus, the Buffalo Bills have nine total picks right now.
Technically, they have eight right now but we know that Buffalo will in all likelihood be rewarded with a 3rd round compensatory pick, due to losing Tremaine Edmunds to free agency after his rookie contract.
Here are the Bills picks right now for 2024:
1st round
2nd
3rd
3rd (compensatory)
4th
5th
6th (Houston)
6th
7th
The Bills won't be using all of these draft picks. Chances are, general manager Brandon Beane uses them to either move up for a player they want in round one or two, or they use some of the draft capital to trade for a current roster player.
That could be DeAndre Hopkins but considering the Arizona Cardinals have many picks of their own (including two first rounders), they don't really need more capital and might decide just to keep Hopkins for now.
Beane was okay only having six drafted players in 2023. That was on purpose. He is planning on something in the next 12 months with the allotment of draft picks in 2024.
Perhaps Buffalo decides to use that draft capital to get a first round wide receiver; perhaps in the top half of the first round...
The Newest Buffalo Bills Jersey Numbers
6 Buffalo Bills Greats That Didn't Look Right In A Different Uniform
Unfortunately, sometimes your favorite player leaves your team and when you see them it just looks weird. Here are five former Buffalo Bill greats that just look weird wearing a different team's jersey.
22 Famous Buffalo Sports Phrases Every Die-Hard Bills and Sabres Fan Knows
Being a sports fan in Buffalo is sometimes like knowing a different language. Here are 22 of our favorite Buffalo sports phrases you already know if you're a huge fan! And if you're new here, here's how to catch up.