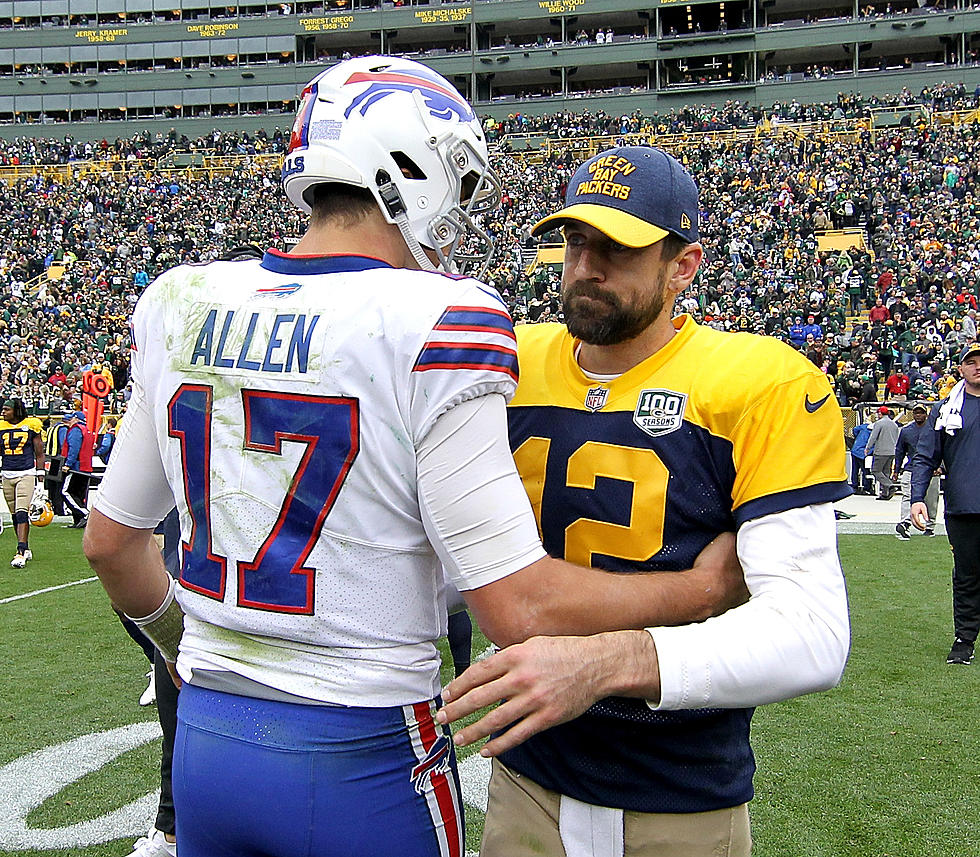 5 Reasons You Might Want To See A Bills Preseason Game This Year
Getty Images
The NFL released the official Preseason schedule today, and while normally people don't care about the preseason, this year, there are a couple reasons you might.
Over the last couple of years, the chatter about doing away with preseason altogether has gotten louder.  It really has seemed pretty pointless.  Players (rightfully so) seem to just be trying not to get injured in a game that doesn't count.  That's even if they play at all.  A lot of teams will hold their better players out to ensure that they'll be healthy heading into the regular season.
This year is kind of interesting though with some of the Bills opponents.  The schedule looks like this:
Friday, August 13 at Detroit, 7:00 p.m.
Saturday, August 21 at Chicago, 1:00 p.m.
Saturday, August 28 vs. Green Bay, 1:00 p.m.
Now, I know what you're saying...there's only one home game.  But we all know how well Bills fans travel.  Detroit isn't far, and Chicago is an 8 and a half hour drive.  Perfect if you're looking for a road trip in the end of August before the kids go back to school.
So here we go...reasons why you might actually want to go to a Bills Preseason game this year:
1.  The Bills are pretty good.
Is this the year that they go to the Superbowl?  Some people are picking them as a favorite.  Yes, it's early.  But here's the thing, if you want to say you've been on the bandwagon since day 1, then you've got to be in the stands on day 1.
2.  We didn't get to go to games until the playoffs last year
We never know what tomorrow is going to bring.  One thing that most people would say they've learned is to never take things and moments for granted anymore.  Preseason or not, aren't you just excited to go to a Bills game again?  If there's a game being played, and you can be in the stands, why would you pass that up?
3.  Detroit has a new quarterback under center
There was a big trade this offseason where Detroit and LA swapped quarterbacks.  Matthew Stafford was shipped to LA and Jared Goff was in turn sent to Detroit.  It will be one of your first chances to see how Goff does with the Detroit offense.
4.  Chicago has a new quarterback under center...actually a couple of them.
Andy Dalton signed with Chicago this year and was immediately named the starter (qb1).  Then Chicago made a huge move in the draft by jumping up to grab Justin Fields from Ohio State.  He was considered by many to be one of the best quarterbacks available in the 2021 draft.  Will he be working hard to steal that qb1 spot from Dalton?
5.  Will it be one of the last times we will see Aaron Rogers in a Packers uniform?
You saw Aaron Rogers on Jeopardy and liked him.  Last year he was the overwhelming winner of the NFL's MVP award but he's in the middle of a pretty big disagreement with the front office of Green Bay.  As of right now, he's a holdout during minicamp.  He's refusing to come back to the team.  He's almost definitely going to be a hall of farmer and he might be coming to Buffalo for the last week in preseason.
16 Buffalo Bills With Some Of The Best And Worst Nicknames
Dave Fields Predicts The 2021/2022 Bills Regular Season
Ok..here are Dave's picks for who will win each game for the Bills' regular season.