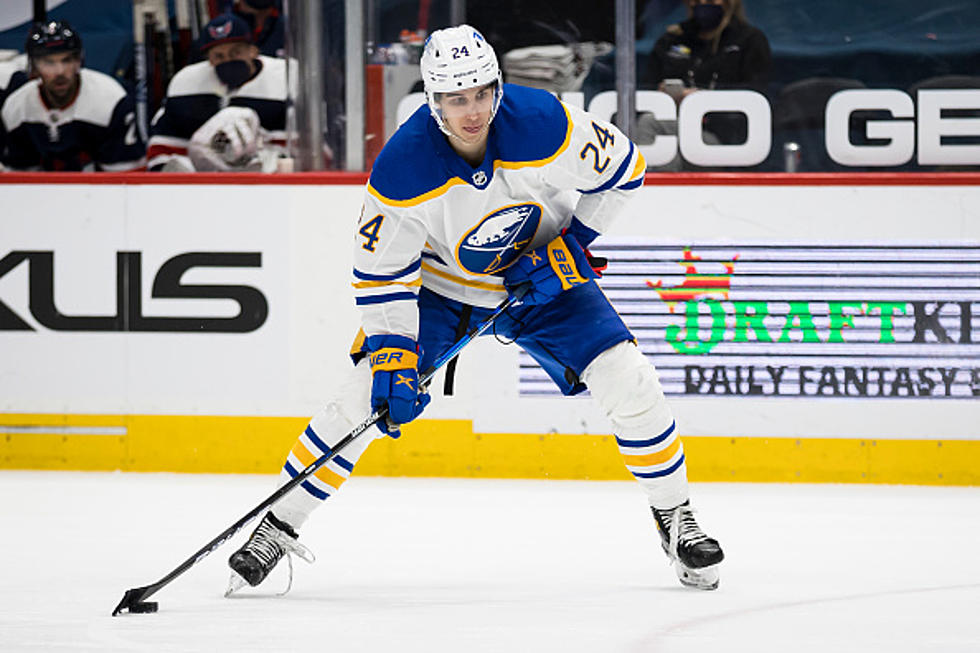 9 Sabres Players Fans Are Most Excited About Watching This Season
Getty Images
The Buffalo Sabres have already started their preseason schedule with a thrilling 5-4 win over the Columbus Blue Jackets this past Tuesday on the road. They next play in Detroit against the Red Wings.
The Sabres have pretty low expectations this seasons, for obvious reasons. They haven't made the playoffs in a decade and haven't won a playoff series since 2007. Last season's team was probably the worst experience for Sabres fans they've ever had. Head coach Ralph Krueger was fired and interim head coach Don Granato was named the full-time head coach this summer.
However, the Sabres have plenty of youth this season, which means that fans get the chance to see the future of the team unfold before their very eyes. Some players will be full-time Sabres this year, while others will play in Rochester. A handful might go back to play junior hockey.
The preseason is giving fans the chance to see all these players first-hand and the game against Columbus introduced Sabres fans to J-J Peterka, who was the Sabres second-round draft pick in 2020. He was terrific on Tuesday night.
Peterka likely won't be a full-time Sabre this season, but he's going to be fun to watch develop in the years to come. Here are the players Sabres fans are most excited to watch this season.
Players Sabres Fans Are Excited to Watch This Season
Here ate the players Sabres fans are most excited to watch play during the 2021-2022 season.
22 Famous Buffalo Sports Phrases Every Die-Hard Bills and Sabres Fan Knows
Being a sports fan in Buffalo is sometimes like knowing a different language. Here are 22 of our favorite Buffalo sports phrases you already know if you're a huge fan! And if you're new here, here's how to catch up.
38 WNY Towns and What They Are Famous For
Here are 38 Western New York towns and what each of them are known for.
ALSO: Former Minnesota Twins All-Star's Home for Sale - Complete With Brewery
ALSO: Former Minnesota Twins All-Star's Home for Sale - Complete With Brewery