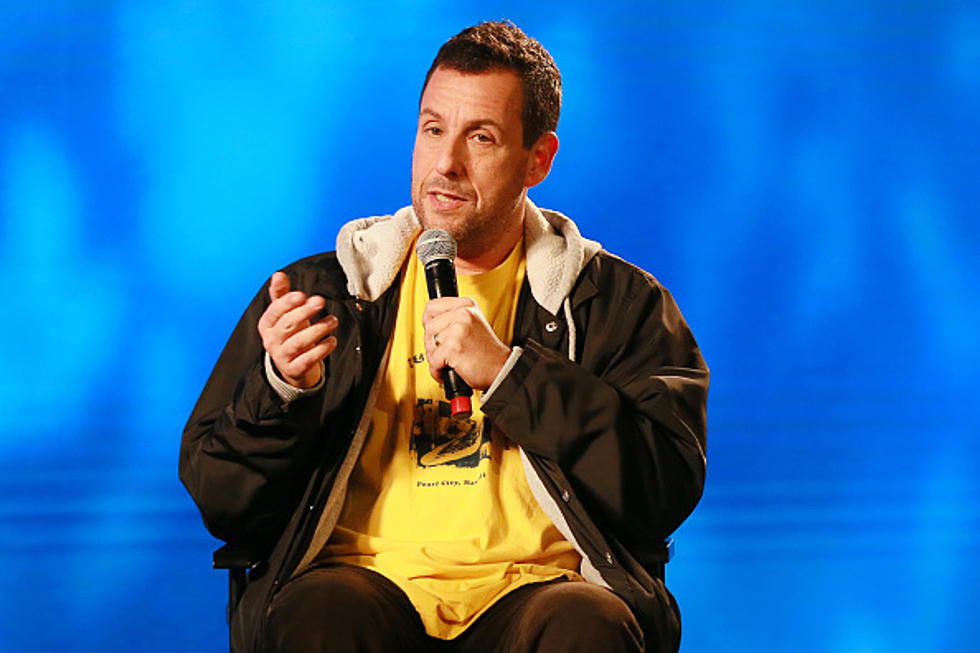 Adam Sandler Plays Basketball at a Famous Buffalo College
Getty Images
It's not too often you get megastars in Buffalo or Western New York.
Yes, we have Josh Allen playing quarterback for the Buffalo Bills and while superstar musical acts come to Buffalo here and there, it's more rare to get a famous actor/comedian in Western New York for the weekend.
Veteran actor and comedian Adam Sandler was in Buffalo this past weekend, as he performed live at KeyBank Center on Sunday night in front of many fans.
Sandler is best-known for movies such as Happy Gilmore, The Wedding Singer, Billy Madison, Big Daddy, Click and Grown Ups; along with being a very hilarious stand-up comedian. If you have watched his movies, then you know how much of a sports fan he is.
Sandler loves to play basketball and according to Griffin Della Penna, Sandler was playing basketball at the Koessler Center at Canisius College before his big show in Buffalo.
If you remember back in early 2020, country music star Kane Brown was playing pickup basketball at Hilbert College in Hamburg, before his big show at KeyBank Center; so this isn't the first time a celebrity has casually played basketball at a local college before a show in downtown Buffalo.
We have all driven by Canisius College many times and the fact Sandler was there playing basketball is so cool. Not sure if it was just him, one-on-one or if it was a full fledge game, but either way that's awesome.
Maybe this can become a tradition for celebrities in Buffalo.
10 Celebrities You're Most Likely To Encounter in Buffalo
Taking a look at some of the celebrities you're most likely to encounter in Western New York.
25 Celebrities You Could Meet In Western New York
You have a high likelihood of running into one of these 25 celebrities in Western New York.
22 Drive-In Theaters Left In New York State
Whether you're looking for a hit of nostalgia or a unique night out - here are the 22 remaining drive-in movie theatres for your outdoor movie-viewing pleasure here in New York State.