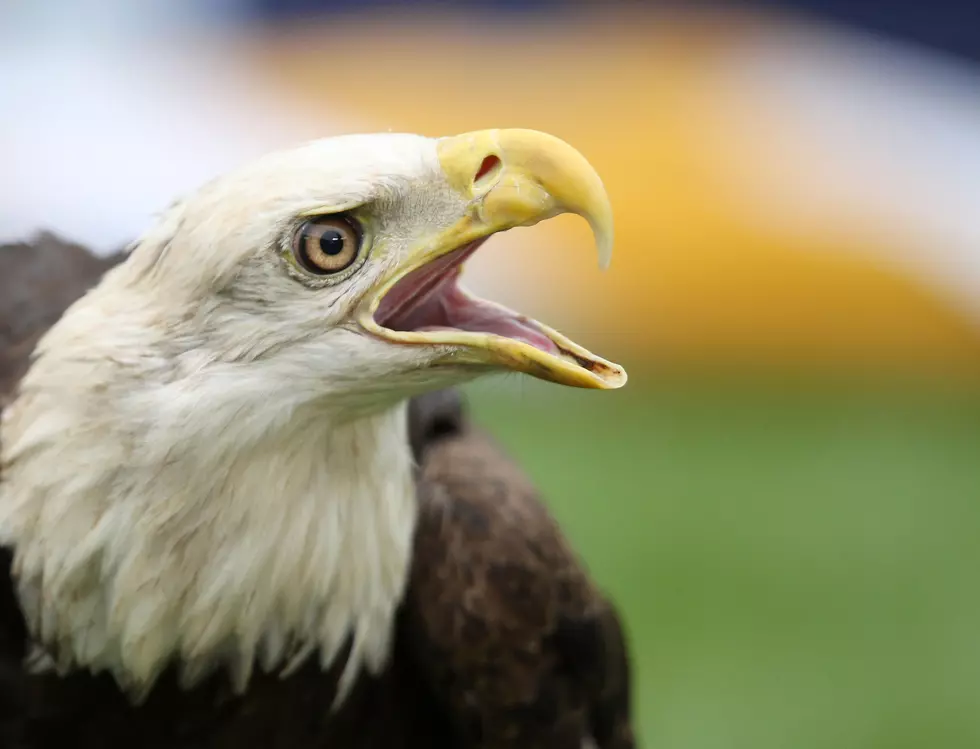 Amazing Bald Eagle Captured on Camera On Grand Island [PHOTO]
Getty Images
Few animals are majestic to see in nature as a bald eagle. They're symbol of America and one of the most beautiful-looking animals out there. If you've been lucky enough to see one up close, then you probably agree.
The weather was spectacular for this time of year in Western New York, as we begin the spring season, so it's perfect timing for a bald eagle sighting.
WKBW reports that a photo of a bald eagle was taken at Beaver Island State Park on Grand Island this weekend by Donny!
Check out the cool photo below.
That is an incredible photo...honestly, one of the best photos I've ever seen taken of a bald eagle. It almost looks as if the person as the bald eagle to pose a certain way before taking the picture -- it looks that good.
I remember reporting's of bald eagle sightings in Western New York last spring and there was even one about two months ago in Hamburg. Perhaps we get more sightings this spring.
I have never seen one up close before, sadly. My hope is when I do I can get a photo as half as good as this one.
If you're fortunate enough to capture a photo of a bald eagle, we love love to share it!
OH NO WE DIDN'T: 12 Photos That Prove That Alpacas Are Cuter Than Llamas
Check out these 50 fascinating facts about dogs: