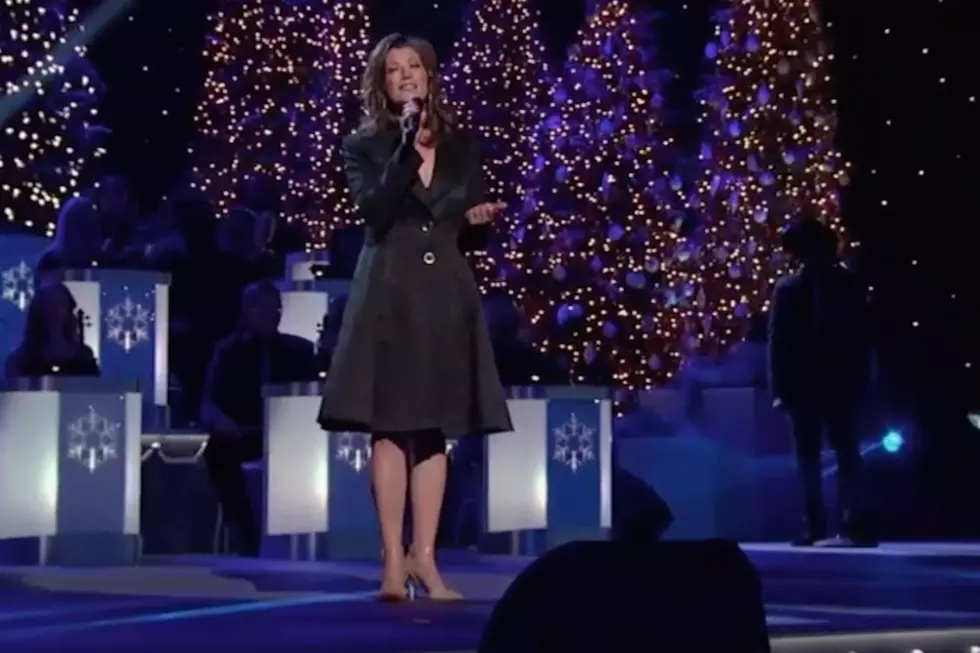 Amy Grant Bring 'Tennessee Christmas' to 2016 'CMA Country Christmas' [WATCH]
YouTube
Amy Grant performed the title track of her new holiday album, Tennessee Christmas, for the 2016 CMA Country Christmas TV special on Monday night (Nov. 28).
Dressed simply in a black dress and standing on a festively decorated stage with twinkling lights in the background, Grant sang the tender lyrics of "Tennessee Christmas" to a packed Grand Ole Opry House: "Give me the laughter / I'm gonna choose to keep / Another tender Tennessee Christmas / The only Christmas for me." Grant's performance was simple and subdued, and it fit perfectly with the easygoing lyrics of the song; readers can press play on the video above to see Grant's performance in full.
"Tennessee Christmas" is one of 13 tracks on Grant's newest holiday offering. Tennessee Christmas is her first all-new Christmas release in almost 20 years, and adds to the more than 6 million Christmas albums she's sold throughout her career. Grant recorded the project in her home studio, with Mac McAnally, Marshall Altman and Ed Cash serving as producers.
"I've loved traveling the world with my guitar, but my favorite musical memories have happened right here at home around Christmastime with family and friends," Grant says. "I hope we've captured some of that magic to share with all of you this holiday season!"
Grant will be keeping fans plenty merry this Christmas season, as she and husband Vince Gill are returning to the Ryman Auditorium for a Christmas residency in December. Details are available at Ryman.com.
See Photos From the 2016 'CMA Country Christmas' Taping