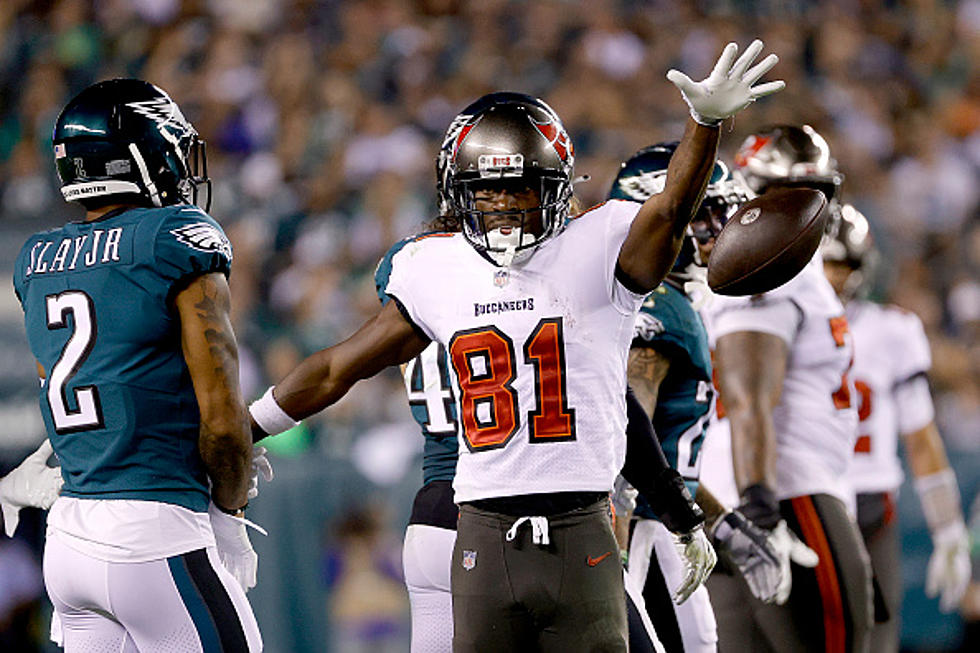 New York State Football Team Gets Famous Owner
Getty Images
The NFL is between seasons and as the teams are preparing to make the right draft pick and hire new coaches, there is still plenty of football for fans to enjoy. When fans are not focused on what it happening on the field, they are caught up in the business of football.
One of the most well known NFL wide receivers can now add owner to his resume. It was announced this week that wide receiver, Antonio Brown is now part owner of a team in New York State.
According to reports, The Albany Empire are going to be making a major announcement today involving former NFL wide receiver Antonio Brown. Brown's father Eddie, who played with the Albany Firebirds, is also going to be involved in ownership.
Antonio Brown won a Super Bowl with the Tampa Bay Buccaneers during the 2020 season, but hasn't played in a game since 2022.
The Buffalo Bills are technically the ONLY NFL team to play in New York State. It is a FACT that the Bills Mafia is very proud of. Yes, the New York Jets and the New York Giants may wear the name. However, it is the BUFFALO BILLS who play in and can legitimately call New York State, home.
Former Buffalo Bills That Are Now Playing In The XFL
Quiz: Did This Guy play for the Bills?