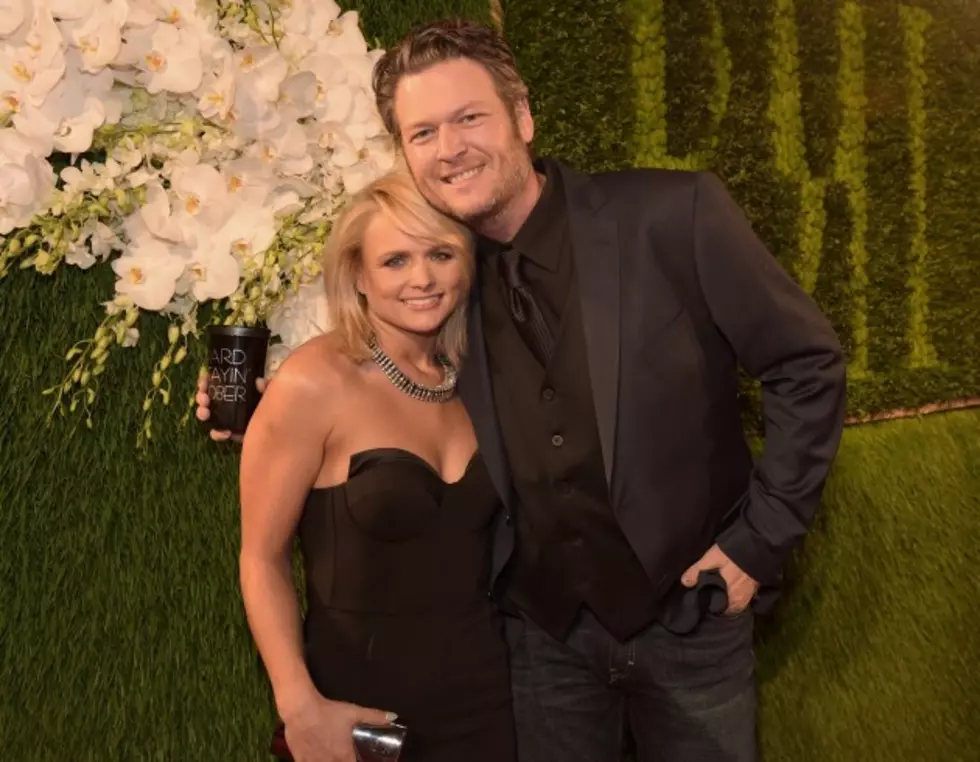 Blake And Miranda File For Divorce
(Getty Images)
Country music's biggest couple are making the split.  According to TMZ, the end is here for Blake Shelton and Miranda Lambert.  After just four years of being married, they are now going their separate ways.
The post came through today that said Blake was the one who filed the papers "awhile ago" and that a judge is set to make it official as of today.
The report on TMZ.com says that because they had a prenup, the arrangements should be pretty easy.
The divorce was filed in Oklahoma, and he is set to get the ranch in Oklahoma and she'll get the home in Nashville.
The Associated Press have a statement from the former couple,
"This is not the future we envisioned, and it is with heavy hearts that we move forward separately. We are real people, with real lives, with real families, friends and colleagues. Therefore, we kindly ask for privacy and compassion concerning this very personal matter."
For the entire story from TMZ, click here.