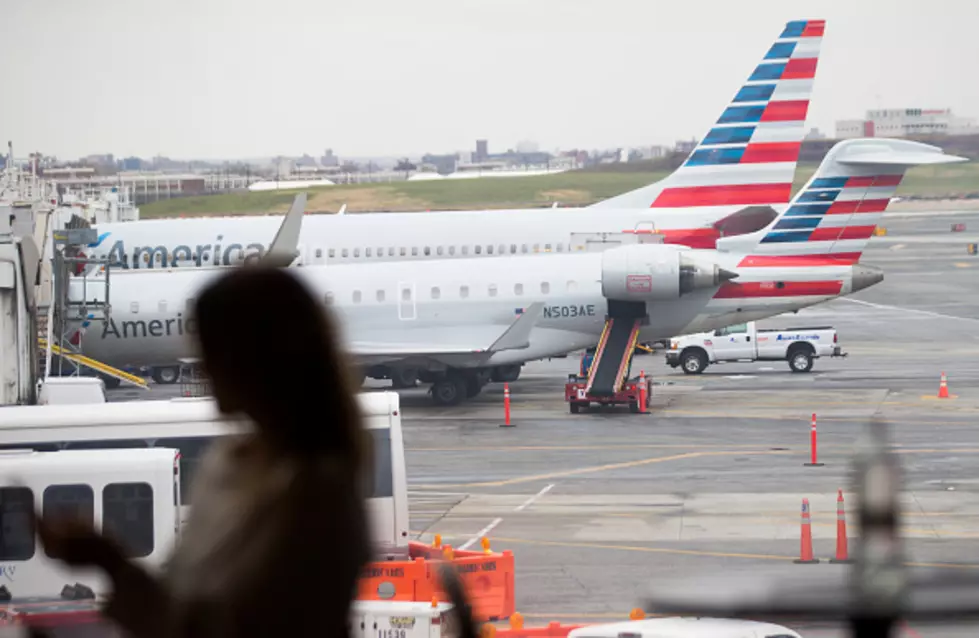 Awful Weather Forecasted for Thanksgiving Weekend in New York
Getty Images
Western New York and Central New York (off Lake Ontario) had one of the worst weather weekends in history.
80 inches of snow fell in Orchard Park; 66 inches in a 24-hour period, which is a record in New York State. Anywhere from 3-6 feet of snow fell in the hardest hit regions of Western New York and while the lake effect snowstorm ended before Monday, cleanup is still taking place as many are left indoors.
The rest of the state got minor accumulations and freezing cold temperatures and while we won't have to deal with that for this upcoming holiday weekend, it's another bad weather weekend for New York State.
Thanksgiving Day should be calm and partly to mostly cloudy, with high temperatures in the mid-to-high 40's, but Black Friday and Small Business Saturday will feature lots of rain. In fact, the rain could be extremely heavy at times.
WIVB in Buffalo forecasts on-again, off-again rain for Friday and a soaking downpour rain likely on Saturday.
ABC News says majority of the heavy rainfall will be on Saturday, but the winds will be a factor as well, as it's still too early to tell exactly how much rain will fall and how bad the winds will be. It's a system that will be sweeping up into New York State and the northeast and Atlantic coast.
There's a worry that there will be flooding in Western New York and other regions who suffered multiple feet of snowfall from Thursday into Sunday.
Hopefully, at least some of the snow will gradually melt before Black Friday. If you're going shopping for the holidays this weekend, grab some warm clothes and keep the rain gear nearby.
12 Stores Open on Thanksgiving 2022 in New York State
Some major retailers who
will be open
on Thanksgiving in 2022, here in New York State.
Here Are the 10 Snowiest Places in Upstate New York!
This list shows the Top Ten Snowiest Communities in New York State. Some of the numbers these places put up are incredible! The regions stick mainly to the perennially snowiest places we are familiar with such as the North Country, Adirondacks, Western New York, and the Tug Hill Plateau.
There are several online places that list the "snowiest places in New York State." Surprisingly, they all have different rankings and all use different data. So we decided to use the
New York State Ski Blog
as our source. Thousands of skiers rely on this site for accurate weather conditions around the state. So we did too.
FYI...since the winter of 2022 is definitely not over these statistics are for last year. We have no doubt that the rankings will change next year. I mean, have you seen the photos coming out of western New York recently? WOW!
77" In 48 Hours - A Look At WNY's Record Breaking Lake Effect Snowstorm
The wet and heavy lake effect snowstorm pelted the area, making traveling impossible. Flights were canceled at Buffalo-Niagara Airport, causing headaches for travelers heading into the Thanksgiving holiday week. Driving bans are in effect in multiple WNY counties, making it illegal for employers to require their workers to commute.
Here's some snapshots of what it looks like on the ground: