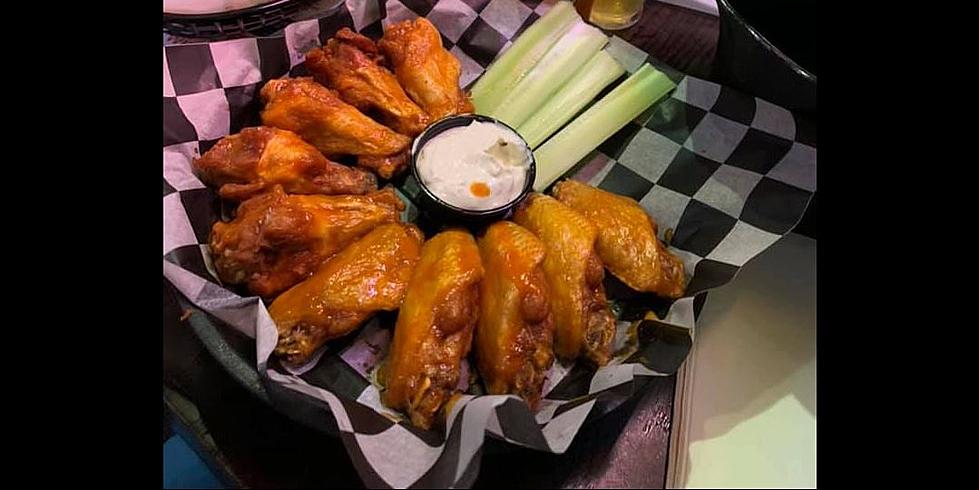 Looks Like Bar-Bill Will Open a Rochester Location
Credit: Chris Owen
When visitors come to Buffalo, one of the first places that locals bring them to is Bar-Bill Tavern. You can go to the original location in East Aurora, which is the spot most go to, or the newer location, located in Clarence.
Bar-Bill wings are arguably the best in Western New York, which means they're arguably the best wings in the entire world.
I have friends who live outside of Western New York, who would love for Bar-Bill's food to come where they are. The first Bar-Bill outside of the Buffalo region appears headed for Rochester.
Listen to Chris Owen Overnights 12-5 am on 106.5 WYRK
WIVB is reporting that Bar-Bill is eyeing an expansion in Rochester, and they could open as soon as this summer!
A recent application was confirmed to have been placed by Bar-Bill for the building at 1129 Empire Blvd. That's a building formerly held b McGregor's and sits close to Irondequoit Bay, near Webster, NY, which is on the east side of Rochester.
WIVB reports that officials have said that no drastic changes will be coming to the building, and just some cosmetic updates. If the plan is approved in March, the hope is for the new Bar-Bill location to be opened by sometime this summer, which would be quite the turnaround!
My future sister-in-law lives in Webster and much of my fiancée's family lives in the Rochester region, so I'm sure they will be thrilled about this, as will many in Rochester.
It's long overdue. Bar-Bill's popularity has grown past Buffalo and is now a well-known place for wings and beef on weck in other parts of the country. No better place for a third site than Rochester.
The Top 30 Beef on Weck Restaurants In WNY
The 30 best places for beef on weck in Western New York.
The Top 40 Pizza Places in Western New York
The best pizza spots in Buffalo!
Top 40 Winter Restaurants in Buffalo
The best winter restaurants in Buffalo and Western New York.