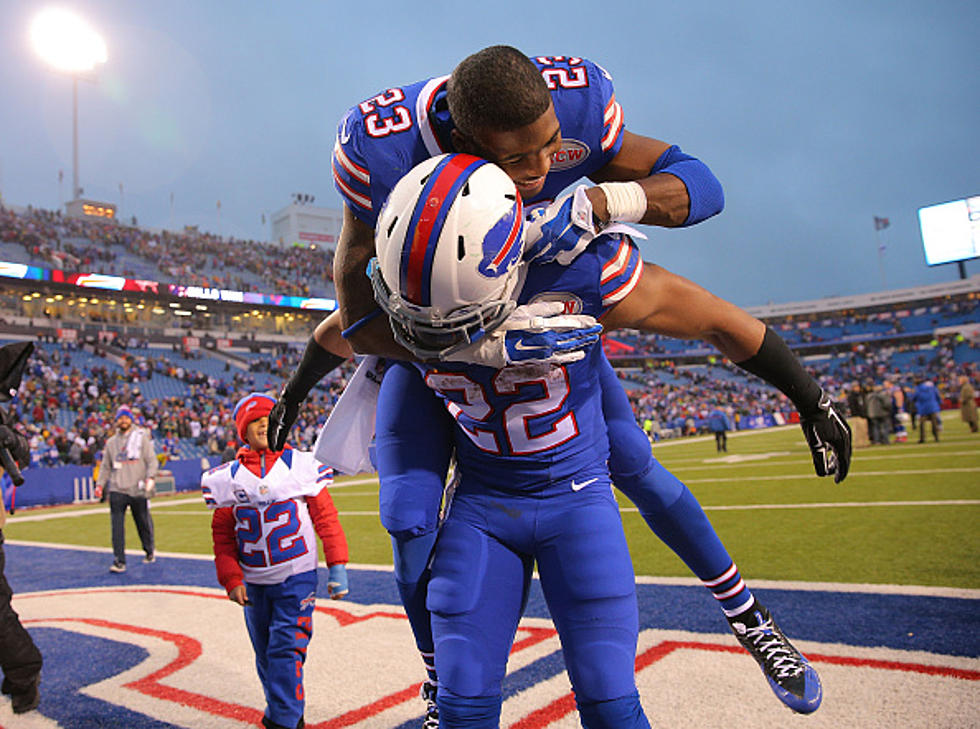 Beloved Former Bills Player Coming Back to Williamsville
Getty Images
The Buffalo Bills have made the playoffs three of the previous four seasons and won the AFC East for the first time in 25 years in 2020. They're 7-4 this year and poised for another playoff run. Things are pretty good these days if you're a Bills fan.
However, they're not that far removed from the team's unprecedented 17-year playoff drought. It's something fans will never forget and for some (like myself), it's what they grew up with as a kid and a teenager.
The Bills had some very popular players during those 17 years though. Players like Fred Jackson, Lee Evans, Stevie Johnson, Brian Moorman, Angelo Crowell, Terrence McGee, Jim Leonard, Ryan Fitzpatrick, London Fletcher and many more.
Another beloved past player is former Bills safety, Aaron Williams, who played with the Bills from 2011-2016.
Williams was drafted in the second round out of the University of Texas, and started his career at cornerback, before making the permanent switch to safety in 2013. His career was cut short by concussions and a neck injury, which resulted in a blindside hit by wide receiver, Jarvis Landry when he played for Miami.
Williams still loved Bills Mafia and he's coming back to Western New York this weekend for the Bills-Patriots Monday Night Football game. In fact, he'll be in Williamsville later today!
He'll be at the BFLO Store for an autograph signing from 5-6 pm on Friday.
Williams was such a fun player on and off the field. He's beloved here because he's one of the players who really embraced the Buffalo community, and he still pulls for the Bills on social media.
25 Important Things You Need To Bring To Your Tailgate
15 Things You Should Never Do at a Bills Home Game
Things that are a no-no to do at a Buffalo Bills home game.
The Top 40 Pizza Places in Western New York
The best pizza spots in Buffalo!
25 Ways To Annoy A Western New Yorker In 5 Words Or Less