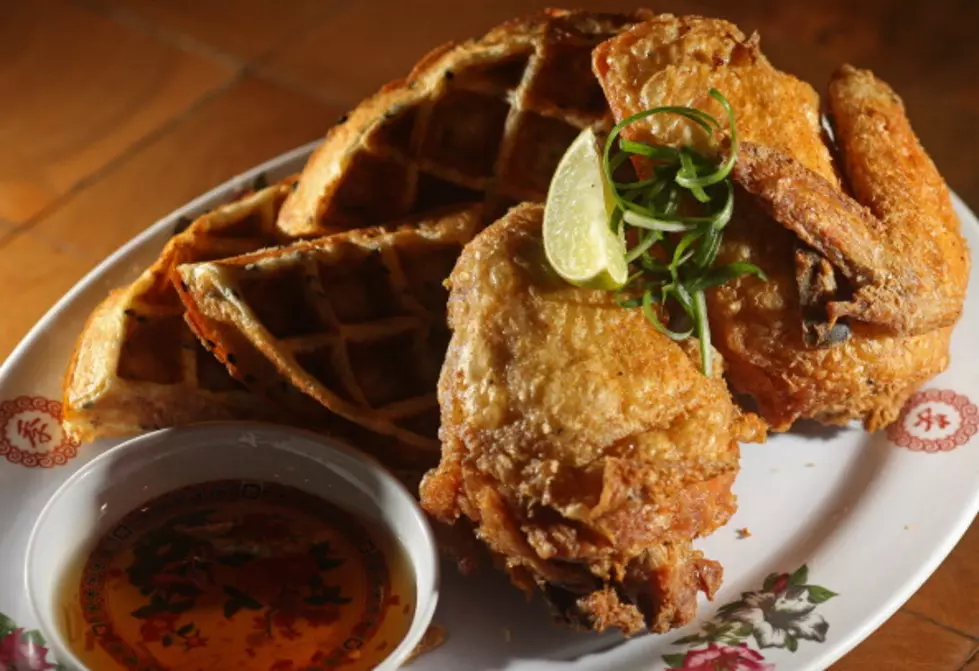 Best 5 Places For Chicken + Waffles in WNY [LIST]
Getty Images
I had my first chicken and waffles the other day at Griffon Gastro Pub on Transit and if it wasn't going to clog my arteries, I would have it everyday. It's, without a doubt, going to be on the top of my consideration list every time that I go out to eat. Though, I heard that everyone has a distinct chicken and waffles. So, we asked around to try to find who has the best of the best chicken 'n waffles.
Lets begin and you can thank us later.
1

Clarence, Niagara Falls and East Aurora

2

1430 Hertel Ave, Buffalo, NY

3

1 Buffalo Street, Hamburg, NY

4

Freddy J's

195 Grant Street, Buffalo, NY

4

Dirty Bird Chicken & Waffles

All over WNY!