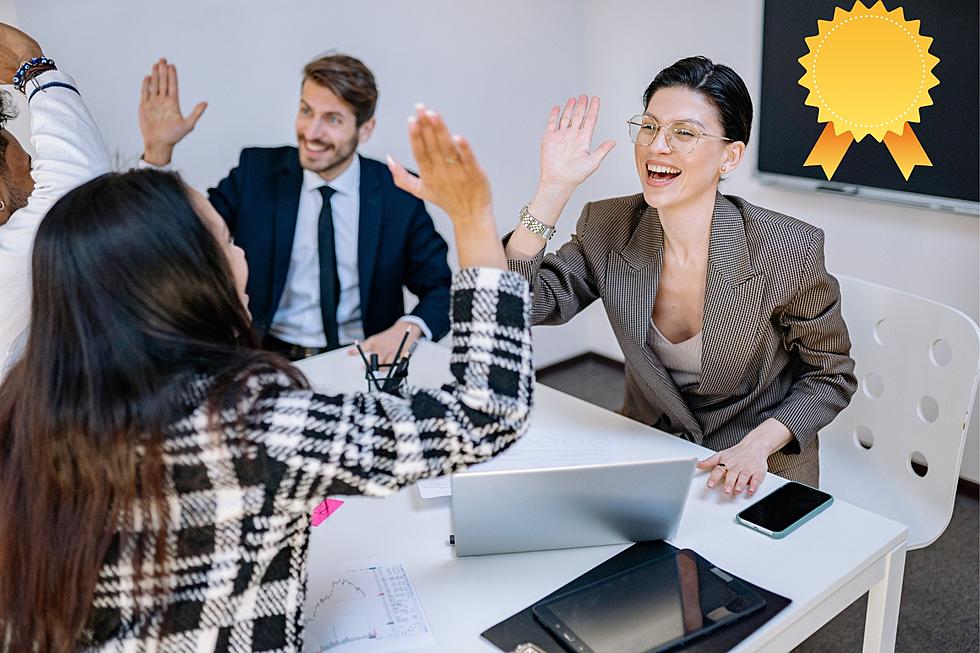 These Are The Best Companies To Work For In New York State
Canva
Feeling miserable in your current job? You're not alone. 
A recent survey from the Pew Research Center shows that only about 50% of Americans are extremely or very satisfied with their job. That may seem promising at first - but what about the other half?
Happiness at work doesn't just benefit us personally by increasing our mental health and well-being, it also benefits the employers that hire them. Happier workplaces report more efficiency, fewer mistakes, less turnover, and lower healthcare costs. 
But what determines if an employee is truly satisfied with their career?
What Do New Yorkers Want In A New Job?
According to a 2022 Gallup poll, there are several important factors for job seekers in whether or not they'll accept a new job, including:
A large increase in income or benefits

Greater work-life balance

The ability to do what they do best

Greater stability and job security

Diversity and inclusivity
Where can New York State residents on the job hunt find a gig that lives up to all of these expectations and more? The answer could be below.
Forbes Releases New List Of Best Places To Work In New York State
The business media company has released their 5th annual list of America's Best Employers by state. They partnered with the market research firm Statista to survey 70,000 workers on their company's working conditions, diversity, compensation packages, potential for development, company image, and if they would recommend their employer to others. 
The companies that Forbes looked at have at least 500 employees on their payroll, and are generally considered major corporations.
There Are Tons Of Great Companies To Work For In New York State
When browsing the New York State list, you can't help but notice how many of the companies are based or here in the Empire State, in upstate cities like Buffalo, Rochester, and Syracuse, as well as smaller New York State towns like Corning and Lake Success (on Long Island).
Granted, many of these companies are headquartered in New York City - the largest city in the entire country. We contemplated leaving them off the list, because it doesn't exactly seem fair to include them. But for New York State residents who don't want to move out of state or people whose dream is to move to the Big Apple, the companies based there could be great options for potential job seekers.
If you're not liking your current job and are thinking about switching careers, or are thinking about moving to New York (city or state), take a look at these companies headquartered in New York State that Forbes says are terrific places to work.
The Best Places To Work In New York State
According to Forbes' list of
America's Best Employers
, these are the top companies to get a job with in the Empire State.