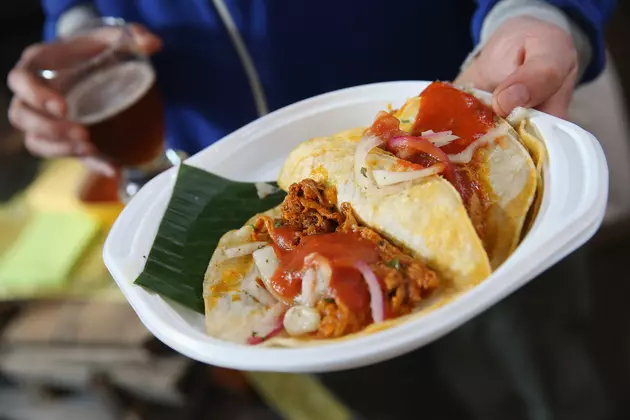 The Best 6 Places For Fajitas in Buffalo, New York
Getty Images
Interesting. Do you know how the fajita was invented? The fajita was invented in the 1930s and developed when cowboys used throwaway cuts of meat and cooked them on the grill. They exploded in popularity almost immediately.
Today, August 18, 2022, is National Fajita Day and we were asking listeners where they thought was the best spot to get a fajita around town here were the 6 most popular answers!
Who has the best fajitas in the Western New York area?
Also, see some of the places that are doing special and good deals on fajitas today when you scroll down!
Casa Azul
191 Allen St, Buffalo, NY 14201
Aguacates
765 Elmwood Ave, Buffalo, NY 14222
Taqueria los mayas
3525 Genesee St, Cheektowaga, NY 14225
Taqueria Ranchos La Delicia
1516 Niagara St, Buffalo, NY 14213
Taqueria Ranchos Dos
445 Delaware Ave, Buffalo, NY 14202
Señor Tequila Mexican Restaurant
414 Pearl St, Buffalo, NY 14202
These are all local restaurants where you can celebrate national fajita day. In addition, here are some national chains that are doing some deals for you:
Here is the deal going on at Chili's today: 
Mix & Match Fajitas for only $11.99! Choose two of the following proteins:
Here is the deal going on at Moe's Southwestern Grill today, according to their press release:
On National Fajita Day (8/18), Moe Rewards Members can celebrate with $5-off a Fajita Meal Kit! Fajita kits come with 12 soft flour tortillas, your choice of 2 proteins, grilled peppers and onions, lettuce, cheese, beans, rice, sour cream, pico de gallo, handcrafted guac, and a shareable bowl of Moe's famous queso. Free chips and salsa are also included.
Restaurant and Bar For Sale in Buffalo at $1 Million
This
real estate
space used to house a restaurant and bar. It also has living spaces.
20 Restaurants In WNY The Food Network Should Feature
We love so many restaurants in Buffalo and The Food Network should highlight way more of them.
38 Bars That Have Trivia Nights In Western New York