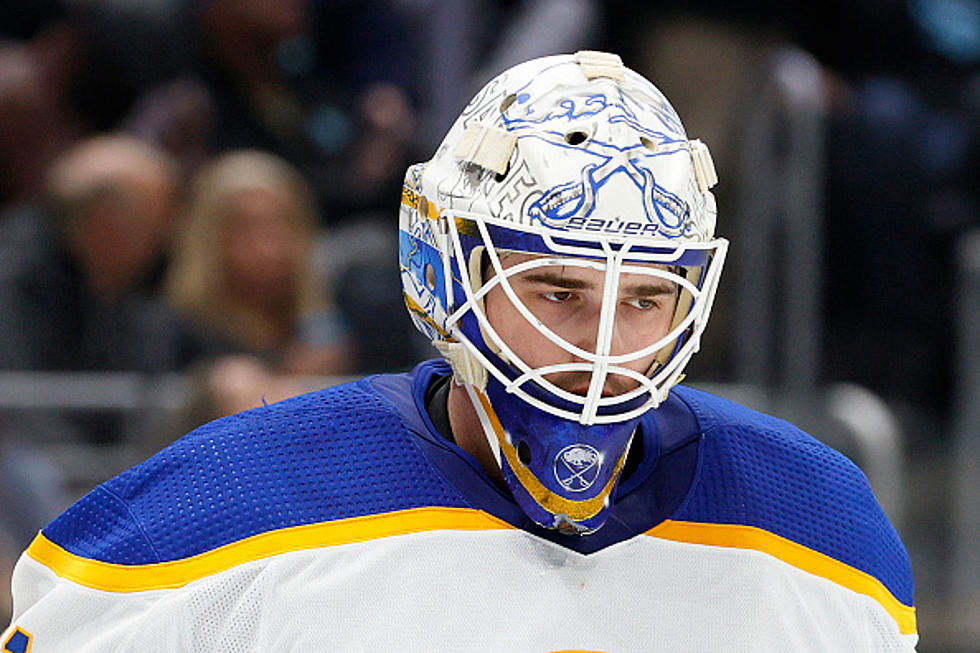 Best Game By a Sabres Goalie In Years, Happened Last Night [WATCH]
Getty Images
The Buffalo Sabres have had ups and down through the first five weeks of the 2021-2022 regular season, and last night could be considered an "up", depending on which way you want to take it.
The Sabres defeated the Pittsburgh Penguins by a score of 2-1. The game was anything but a dominant performance by the Sabres; the opposite is true, actually. Pittsburgh was clearly the better team at home last night, but the Sabres had the best player on the ice.
Backup goaltender Dustin Tokarski absolutely stood on his head. He stopped 45 of 46 shots and the Penguins had 74 shot attempts. The Sabres had 19 shots and 31 shot attemps...Buffalo has zero business winning that game, but Tokarski decided to do his best Dominik Hasek impersonation.
It wasn't as if these were layup shot attempts from the outside, either; the Penguins were gifted with glorious scoring chances, especially in the second and third periods. They looked lethal on the powerplay and even shorthanded, they seemed to have better scoring opportunities than the Sabres did on the powerplay.
Check out some of the saves Tokarski made last night.
Tokarski also played well in the Sabres 3-2 win over the Edmonton Oilers last Thursday night at KeyBank Center, and that team has been on fire this season.
We're seeing why Tokarski beat out both Aaron Dell and Ukko-Pekka Luukkonen for the backup job to Craig Anderson in training camp and the preseason.
The Sabres next play the Calgary Flames at KeyBank Center this Thursday night at 7 pm.
Buffalo Sabres Goalie Masks
Take a look at some amazing Goalie Masks in Buffalo Sabres history.
Buffalo Sabres Captains Since 2000
Jerseys You Should Never Wear At A Buffalo Game
You should never be caught wearing these jerseys.
57 Fun Facts You Might Not Know About Buffalo
You might know a lot of these, but there is no way you know all 57 things. If you did, I would be impressed.
Here's a list of 57 fun facts that single Buffalo out from the rest of the country.