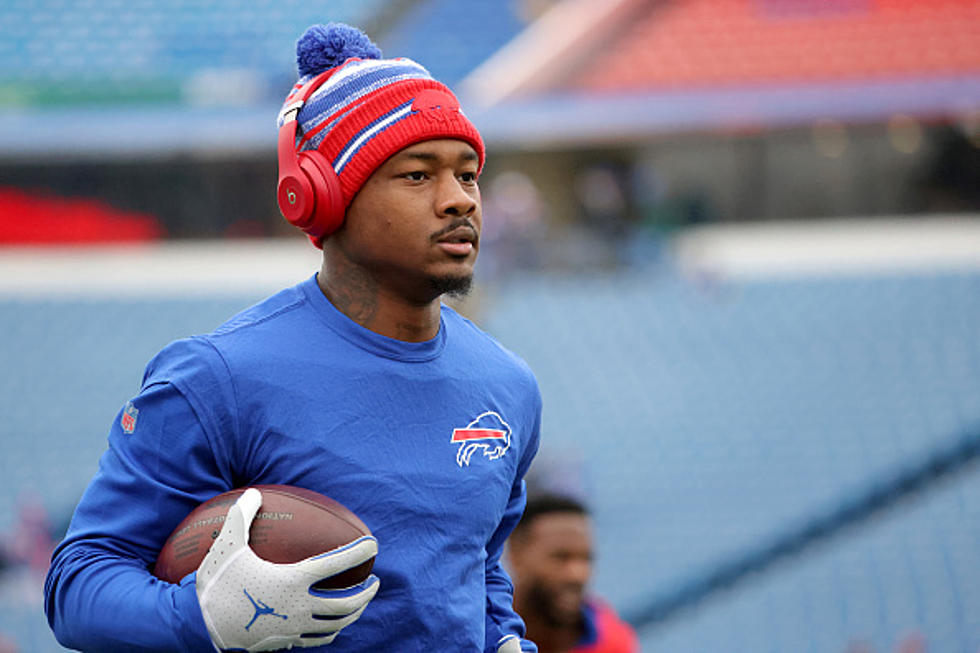 The Best Stefon Diggs Tweets from 2021 [PHOTOS]
Getty Images
The Buffalo Bills are heading into the home stretch of the 2021 regular season schedule, and to say this portion of the season is important would be an understatement.
The Bills host the New England Patriots this Monday for Monday Night Football at Highmark Stadium. Kickoff will be at 8:20 pm on ESPN.
The Patriots know they have to try and stop all-pro wide receiver Stefon Diggs, who has been nothing short of amazing in Buffalo.
Diggs was traded to the Bills from the Minnesota Vikings last March and proceeded to lead the entire NFL in both receptions (127) and receiving yards (1,535). Diggs is having another very good season with 67 catches and nearly 850 yards through 11 games.
If you follow Diggs on Twitter, then you probably know how entertaining he is. In fact, Diggs might be one of the best follows on social media, regardless of sport or public figure. He asks interesting questions, give thoughtful comments, and also likes to have some fun.
Here are some of Stefon's best tweets from the past 2021.
The best part about Diggs' tweets is that there is stuff for everyone. Serious tweets, motivational tweets, and some downright hilarious tweets. That one tweeting back at thee Minnesota Vikings account was pretty amazing, and easily a highlight of the year.
What will Stefon tweet in 2022?
Amazing Photos From The Start Of The Bills Season
The Bills headed into their bye week with a 4-2 record on the season.
22 Famous Buffalo Sports Phrases Every Die-Hard Bills and Sabres Fan Knows
Being a sports fan in Buffalo is sometimes like knowing a different language. Here are 22 of our favorite Buffalo sports phrases you already know if you're a huge fan! And if you're new here, here's how to catch up.
28 Songs To Play For When You Break a Table
These are the best 28 songs to play when you see someone preparing to take the leap of faith.
TACKLE THESE: Check Out the Best Uniforms In Each NFL Team's History