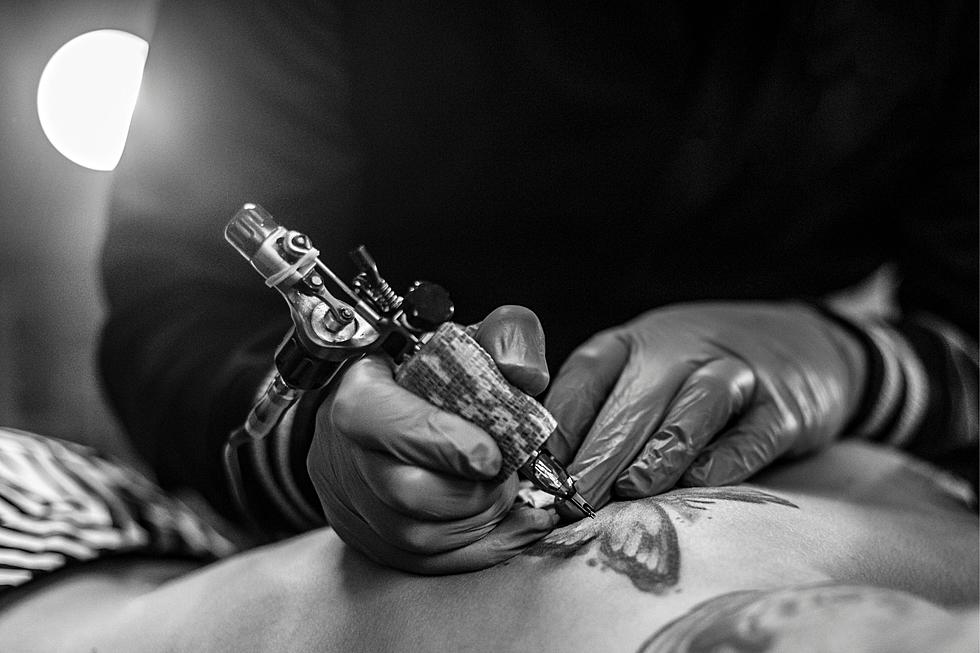 The Best Tattoo Artists In Western New York For 2023
(Canva)
Getting a tattoo is a big decision.  Once you've decided that you're going for it, the next big one is who will be doing it for you?
Things to think about before getting a tattoo
Most people that get tattoos in my experience tend to love them.  Normally, that's because they've put a ton of thought into them before sitting in the chair.  They think about the design they want, they think about how big it should be, where they should place it, how that placement might affect their lives, and who will be skilled enough to actually take their idea and turn it into reality.
Should it be colored, shaded, or outlined in a specific way?  Are you going to draw it yourself?  Or will you depend on someone else?
Tattoo regret is real
Sometimes people just get way too excited about a tattoo and don't really think about what they're putting on their bodies.  Tattoos are permanent.  Sure, you can pay more to have them removed, but it's not something you're really going to want to do.
In my opinion, the worst tattoo ideas are just about anything that has to do with pop culture.  Love a band or a specific sports team?  Maybe you're a huge fan of a tv show.  These are all examples of really bad tattoo ideas.
Choosing the right tattoo artist for you
Obviously, there are a lot of things to consider when choosing a tattoo.  But what's even more important is choosing the right person to draw it on you.  It's pretty risky to just walk into a tattoo shop and have someone tattoo something on your body.  Now, I know that's exactly what some people are looking for. But there are a ton of different tattoo styles.  We are lucky to have a huge group of talented tattoo artists here in WNY.
If you're looking for something a little more tried and true, the best way to find the best people is to simply ask your friends.  Who do they trust?  Who is the best artist?  Who do they actually enjoy sitting with for hours while they get their sleeve finished?
We've got some incredible shops here in Western New York.  They're clean.  The people are friendly and they do amazing work.  I would encourage you to look into these shops and find one that's perfect for you.  It's super important that you are comfortable with the artist that you choose and that they can do the work you're looking to get done.
That's what I did. I reached out on Facebook asking the simple question, "Who are the best tattoo artists or best tattoo shops in Western New York."
These are the answers that you gave me.
**THE PICTURES IN THE FOLLOWING GALLERY ARE NOT THE ARTWORK OF THE ASSOCIATED ARTISTS.  PLEASE SET UP AN APPOINTMENT WITH EACH ARTIST TO SEE WHAT THEY CAN DO FOR YOU.**
Western New York's Favorite Tattoo Artists For 2023
Best Tattoo Parlors for 2022 in Western New York
More Of The Best Tattoo Parlors for 2022 in Western New York