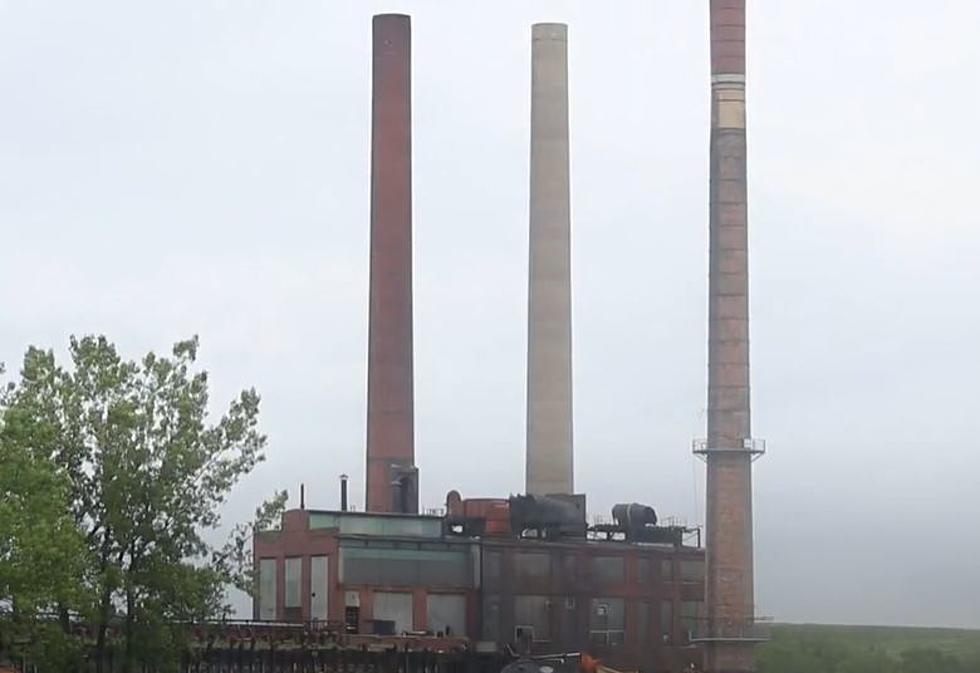 Big Boom Coming To Tonawanda This Weekend As Coke Stacks Tumble
Photo Credit: YouTube
This Saturday there is going to be a big boom in Tonawanda early in the morning.
Tomorrow officials will knock down the three smokestacks on the former site of Tonawanda Coke. If you have ever driven down the 290 or the 190 near the Grand Island exit, you have seen these smokestacks for years.
WHEN WILL THE SMOKESTACKS COME DOWN?
Demolition of the three smokestacks is slated for Saturday, June 5th at 6 am. If the weather doesn't cooperate or the winds are too much, the alternate date is Sunday, June 6th at 6 am.
WHY ARE THE SMOKESTACKS BEING DEMOLISHED? 
The three smokestacks are the last part of the complete teardown of the old Tonawanda Coke facility. Tonawanda Coke closed the facility in 2018. So far much of the facility has been relocated, demolished, or scraped over the past three years. The three remaining stacks need to be razed because they are unstable and unsafe.
CAN I WATCH THE SMOKESTACKS COME DOWN? 
During a virtual meeting officials with the demolished company said people will not be allowed on-site to watch the implosion. It will sound like a loud firework and people in the area near Grand Island and in Tonawanda and Kenmore might hear it. Also, River Road will be closed during the demolition.
WHAT HAPPENED TO THE TONAWANDA COKE COMPANY? 
The company was found in violation of several Cleat Air Act regulations by a federal jury in 2013 and was also found guilty of violating the Resource Conservation and Recovery Act. The jury ordered the company to pay a $12.5 million penalty and $12.2 million in community service payments. Tonawanda Coke stated that the financial strain of the lawsuit forced the closure of the plant back in 2018.
9 Must See Public Art Street Murals in Buffalo
15 Things That Will Convince Anyone You're a Western New York Native
Buffalonians have a way of spotting one another even across great distances, like the time I ran into a couple from Alden while in line for an empanada in Key West. But what about if you're new here? Is there a learning curve to being part of the City of Good Neighbors?
"
"