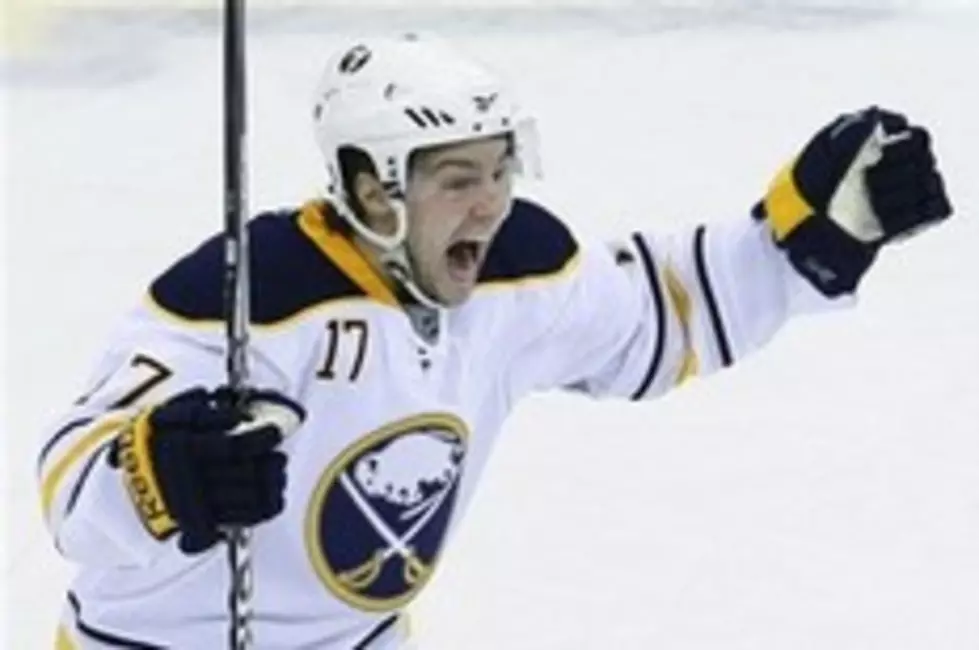 Big Win For The Sabres In Carolina
The Buffalo Sabres came thru with a clutch win in Carolina to move into seventh place in the Eastern Conference standings with 3 games left in the regular season.  Defenseman Marc Andre Gragnani scored with just over two minutes left in overtime to give the Sabres a 2 to 1 victory.  It was his first goal of the season and another Sabres defenseman also scored his first of the season to give Buffalo a first period lead.  Chris Butler's snap shot opened the scoring only to see the Hurricanes come back to tie it in the second period setting up overtime. 
Goaltender Jonas Enroth playing in his third straight game for the injured Ryan Miller stopped 35 shots to pick up his seventh victory of the season.
The Sabres are back home Tuesday night to host Tampa Bay.