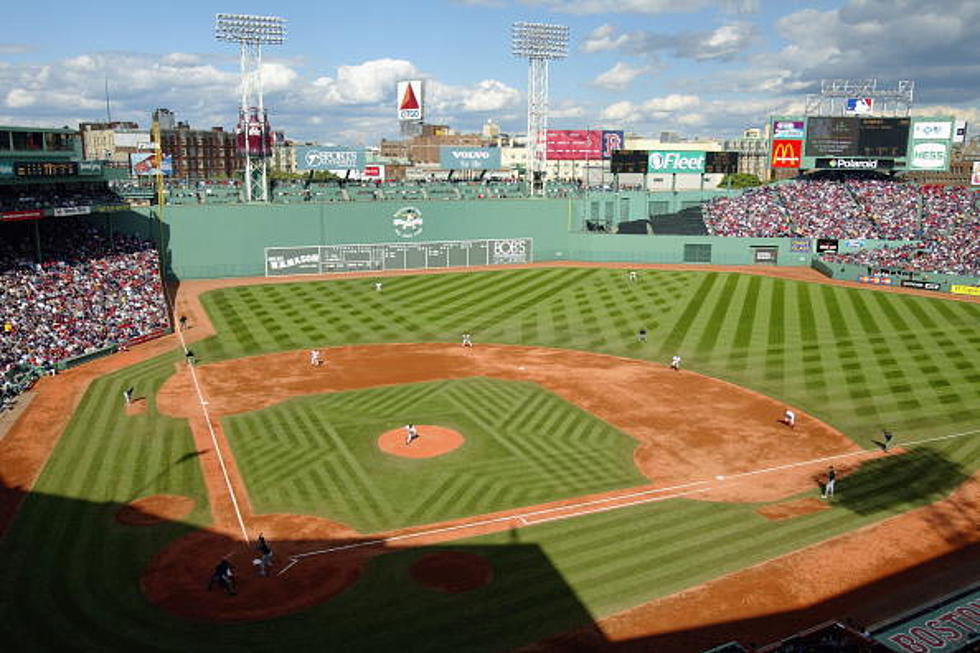 There's a Bills Backer Bar at Fenway Park in Boston
Getty Images
It's not a secret that Buffalo Bills fans are all around the country. Not just around the United States, but around the world.
Whether they're Bills fans who migrated from Western New York or they just love the team because of the four straight Super Bowl appearances/Josh Allen, etc., Bills Mafia is large and they let you know about it. There are few things more "bragable" than saying you're from Buffalo or a Bills fan.
If you go most places, you're going to find a Bills backer bar. Perhaps even a few Bills backer bars.
I'm in Nashville a lot and there are two Bills backer bars there and oh boy, are there a lot of Bills fans in Tennessee. That's also the case for Florida, Texas, Arizona, California and the Carolinas.
There are also Bills fans in Patriots country. Yes, many Bills fans reside in the Boston area and believe it or not, there is actually a Bills backer bar inside one of the most famous stadiums in the world.
There's a Bills backer bar inside Fenway Park in Boston, which is where the Red Sox play.
It's called the Bleacher Bar, because the bar is in the bleacher section. It's a full fledge bar that hosts Bills fans during the fall when Buffalo is playing.
And they pour the perfect Guiness.
They serve Buffalo food too. Things like wings, beef on weck and even a Chiavetta's chicken sandwich. They also have a garbage plate for Rochester native Bills fans.
22 Famous Buffalo Sports Phrases Every Die-Hard Bills and Sabres Fan Knows
Being a sports fan in Buffalo is sometimes like knowing a different language. Here are 22 of our favorite Buffalo sports phrases you already know if you're a huge fan! And if you're new here, here's how to catch up.
16 Buffalo Bills With Some Of The Best And Worst Nicknames
15 Things You Should Never Do at a Bills Home Game
Things that are a no-no to do at a Buffalo Bills home game.