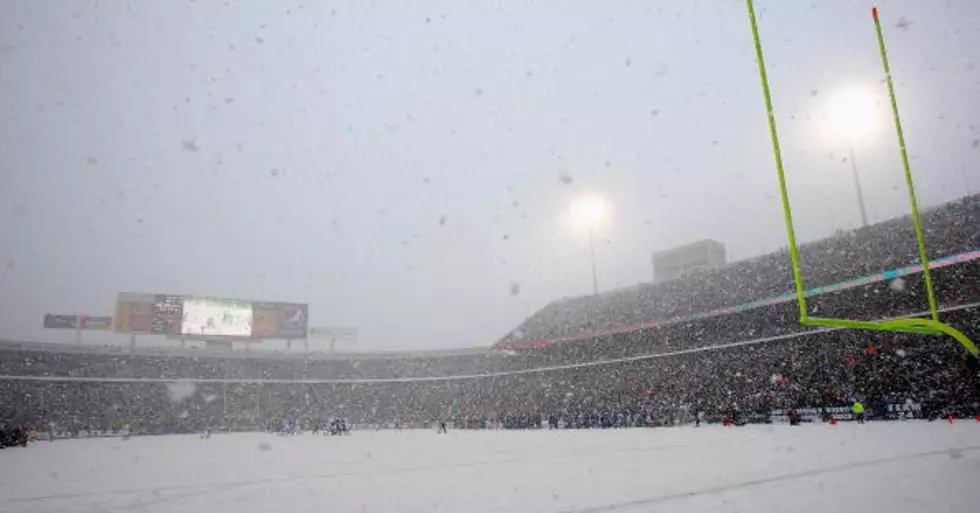 Buffalo Bills Change Up Their Home Uniforms This Sunday
Getty Images
The Buffalo Bills will try and improve to 7-3 this Sunday, when they play the Cleveland Browns at Highmark Stadium at 1 pm.
The game will be very cold, with winds expected to be 20 mph and gusting up to 30 mph; with expectations for some snow, but we don't know for sure if they will be scattered or that lake effect snow band will pass over Orchard Park by kickoff.
Hopefully, the Bills have enough time to clear any snow from the stands later on Saturday and Sunday morning, so the game can go on as scheduled in Orchard Park.
The Bills played a good game in many statistical categories against the Minnesota Vikings this past Sunday but the costly turnovers (four of them) preventing the Bills from winning. Whenever you blow a 17-point lead, fans will point fingers at what went wrong.
The Bills now play a Browns team who is likely to miss the playoffs and still starting Jacoby Brissett at quarterback, since new starting QB Deshaun Watson is still serving a suspension.
The Bills wore blue jerseys and white pants this past Sunday against Minnesota, but will turn once again to their all-blue look against Cleveland.
The blue-on-blue look is the look the Bills have worn for all but one game this season at home, which was against the Vikings. It makes sense, since snow might fall and it's a more pleasing look for the players and fans.
The biggest challenge for the Bills is stopping Browns running back Nick Chubb, so has been amazing this season. If the weather turns as bad as it could, the Browns might let Chubb run 30-plus times against a banged up Buffalo defense.
20 Unique Shirts The Biggest Bills Fans Will Love
Whatever your style - classic, retro, funny, or chic - these shirts that you can get on Etsy are way better than the basic Bills merch in the team store.
22 Famous Buffalo Sports Phrases Every Die-Hard Bills and Sabres Fan Knows
Being a sports fan in Buffalo is sometimes like knowing a different language. Here are 22 of our favorite Buffalo sports phrases you already know if you're a huge fan! And if you're new here, here's how to catch up.
15 Things You Should Never Do at a Bills Home Game
Things that are a no-no to do at a Buffalo Bills home game.