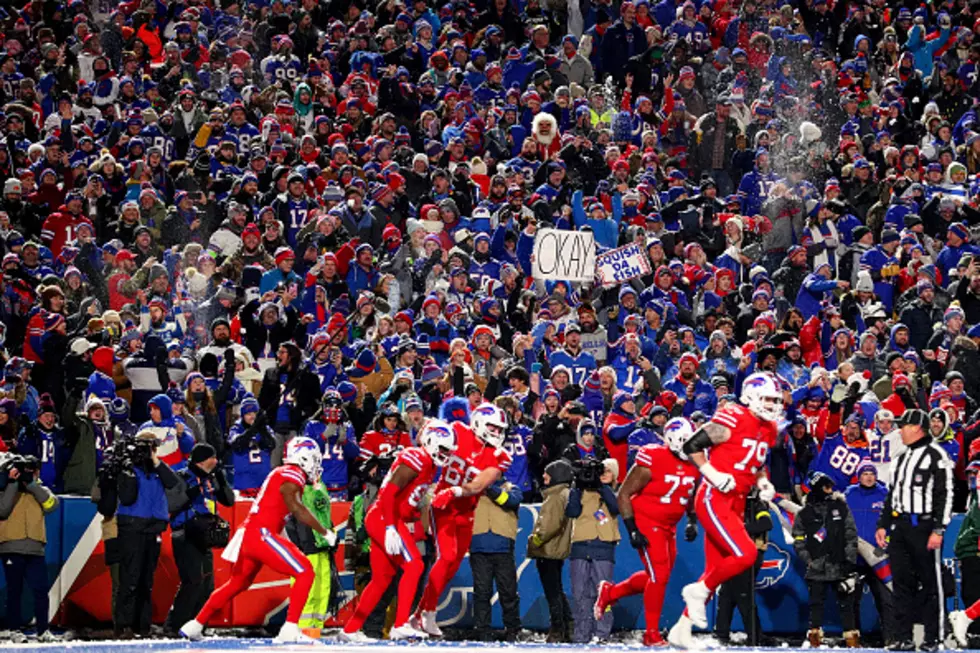 Bills Fans Are Angry Over The NFL Game They Have to Watch Sunday
Getty Images
UPDATE: 
The 1 pm game on CBS in the Buffalo market has now switched to Miami at New England, instead of Indianapolis at the New York Giants.
Original:
The Buffalo Bills are preparing for the Cincinnati Bengals on Monday Night Football this week. It's the first game the Bills have played against the Bengals since 2019 and their first game in Cincinnati since 2017.
That's right, Josh Allen has never played in Cincinnati and Joe Burrow has not played against the Bills yet in his career.
The Monday night game means Bills fans will be watching other NFL games on Sunday, which also happens to be New Year's Day.
There's a pretty huge game between the Miami Dolphins and New England Patriots on Sunday, which could very well decide which of the teams makes the playoffs. Miami holds the 7th and final playoff seed, while New England holds the 8th seed.
Bills fans might assume that's the 1 pm game they will get on Sunday on CBS, but that is not the case.
Instead, CBS is giving the Buffalo TV market the Indianapolis Colts at the New York Giants...
There are Giants fans across New York state and while it is the New York City TV market and that's the thinking of network executives, I can safely say more people in the City of Buffalo and surrounding suburbs care much more about the Dolphins-Patriots game, and the Kansas City Chiefs at the Denver Broncos. Both games have significant interest for Buffalo Bills fans.
Perhaps this gets changed before Sunday but I'm sure many Bills fans will tune into RedZone or go to a bar or restaurant to see the Dolphins and Patriots game, instead of an NFC team hosting a non-playoff team from the AFC...
16 Buffalo Bills With Some Of The Best And Worst Nicknames
Complete List Of Buffalo Bills Available On Cameo
22 Famous Buffalo Sports Phrases Every Die-Hard Bills and Sabres Fan Knows
Being a sports fan in Buffalo is sometimes like knowing a different language. Here are 22 of our favorite Buffalo sports phrases you already know if you're a huge fan! And if you're new here, here's how to catch up.