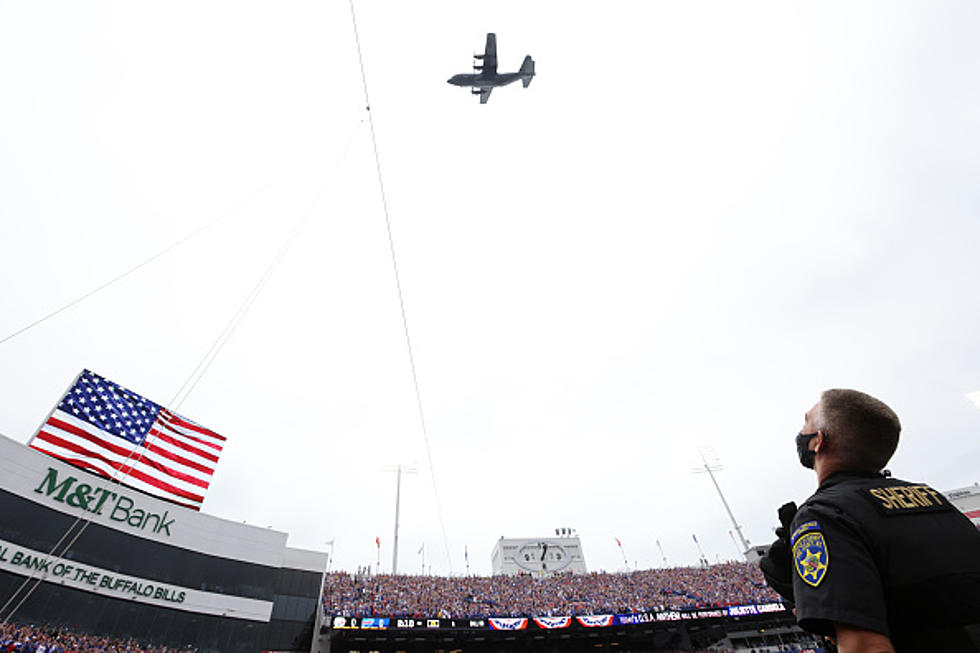 Bills Fans Were Overwhelmed With Emotion For 2021 Home Opener
Getty Images
To say that Buffalo Bills fans were excited today for the 2021 regular season home opener would be a vast understatement.
It was the first game in nearly two years that saw a full crowd at Highmark Stadium and the atmosphere was incredible.
Many were talking about the insane traffic that happened from before 8 am all the way to kickoff at 1 pm. It was the worst traffic I have ever seen for a Bills game in my 20 years going to the stadium in Orchard Park.
While in traffic on Big Tree Road, I literally saw people hugging one another when greeting in the lawns of resident lots. The smiles; the jubilation; the sheer gratefulness of fans who could finally attend a regular season home game at full capacity.
I can't even describe the feeling of seeing fans filling Highmark Stadium. It was nothing I have ever experienced before. Sure, I and many others have been to numerous home games before, but after what Western New York has been through since the start of 2020, and the fact that we saw what was the best Bills team in nearly 30 years with no fans in attendance for any of those regular season games, this feeling was certainly different.
There were Pittsburgh Steelers fans in attendance but they too were soaking in the moment of a full capacity NFL game.
Sunday, September 12th, 2021 really showed us just how important the Bills are to the community and how football can unify not just Bills fans and Buffalo, but everyone. The National Anthem was a surreal experience as well, with the 9/11 tribute and flyover.
Today was a day all Bills fans will remember forever.
25 Things You Need To Do in Buffalo This 2022 Fall Season
The best 25 things to do in Western New York this 2022 fall season.
CHECK IT OUT: 100 sports records and the stories behind them