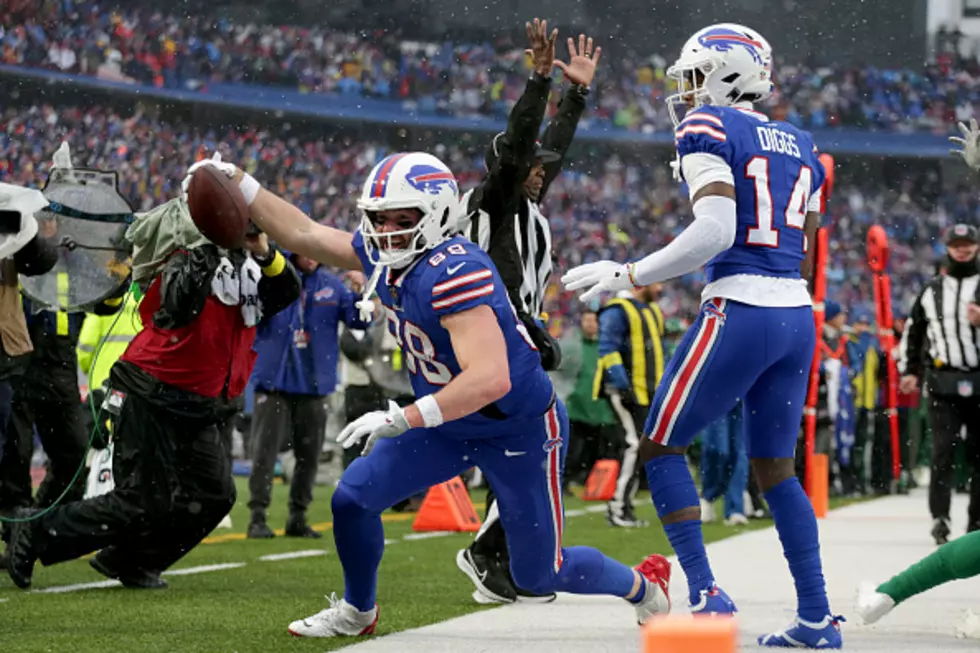 Report: Full 2023 Buffalo Bills Schedule Revealed
Getty Images
The full 2023 Buffalo Bills schedule, along with the entire NFL schedule, will be released at 8 pm tonight. The league has made this day an event, which wasn't always the case.
We have known the opponents since the end of last season, but fans are even more interested in when and what time slot the games are.
We already know for sure the Bills will open up the 2023 regular season against the New York Jets and Aaron Rodgers. It will be a Monday Night Football game at MetLife Stadium on September 11th.
We also know the Bills will be the home team for a London game in week 5. They will play the Jacksonville Jaguars at Tottenham Stadium on October 8th. That will be a 9:30 am game here in Buffalo.
There have been reports of the Bills playing at the Cincinnati Bengals in week 9, November 5th, on Sunday Night Football. Along with the Bills playing in Miami against the Dolphins late.
Now, it feels like we know the entire schedule.
This tweet is from Mike Monoghan, who reported the entire Bills schedule. Multiple games on this schedule are lining up with other teams' full schedule reports, including the New York Giants.
The Bills have four prime time games, but two of them are pretty surprising: the Tampa Bay Buccaneers and the Denver Broncos. We don't know the times, Thursday, Sunday or Monday night games.
The second half of the schedule is brutal: the Bills have to play the Jets, Eagles, Chiefs, Cowboys and Chargers all in a row. Three 4:25 pm games in there.
The Bills get an early December bye week, which is great news for healing purposes.
What are we thinking of this reported/rumored Bills schedule?
15 Things You Should Never Do at a Bills Home Game
Things that are a no-no to do at a Buffalo Bills home game.
Complete List Of Buffalo Bills Available On Cameo
22 Famous Buffalo Sports Phrases Every Die-Hard Bills and Sabres Fan Knows
Being a sports fan in Buffalo is sometimes like knowing a different language. Here are 22 of our favorite Buffalo sports phrases you already know if you're a huge fan! And if you're new here, here's how to catch up.