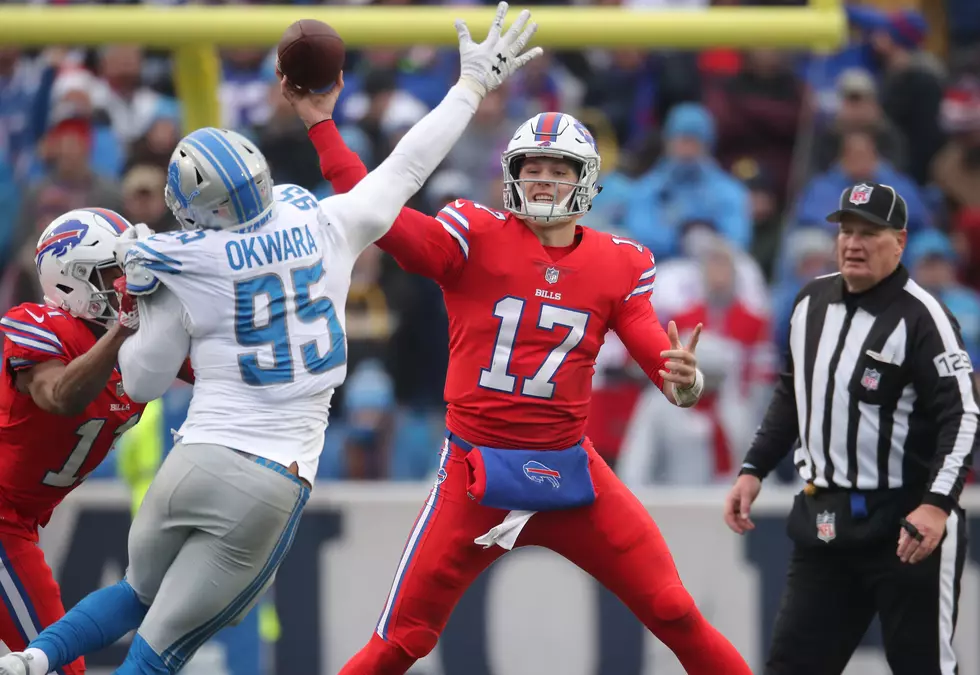 Bills Grind Out Win Over the Lions
Josh Allen passed for a touchdown and ran for another in the Bills win over Detroit (Getty Images)
The Bills on Sunday did exactly what they needed to do as the season winds down and out of the playoff - to get Josh Allen prepared to be a quarterback next season instead of their leading running back.  And Allen answered the call in the Bills 14-13 win over the Detroit Lions.
Allen threw a touchdown pass, ran for another and gained a key first down on a day when the Bills came thru with a gritty victory over a team that had everything to gain.  Allen passed for 204 yards including a 42-yard touchdown pass to Robert Foster and finished with only 16 yards rushing as he chose to stay in the pocket most of the game to find open targets.
That throw to Foster was perfect and so was a 25-yard pass to Jason Croom late in the game for a first down as the Bills ran out the final three minutes of the game keeping the ball out of the hands of the Lions.
Allen also scrambled for a 3-yard touchdown in the second quarter.  That's his sixth rushing touchdown of the season.  Jack Kemp has the Bills record with eight.
And give credit to the Buffalo defense for some huge stops after the Bills had taken the lead on the Allen to Foster touchdown.  Jordan Poyer led the team with a season-high 11 tackles.
The Bills go to 5-9 on the season with a tough game next Sunday at New England.  The Patriots have lost their last two games.