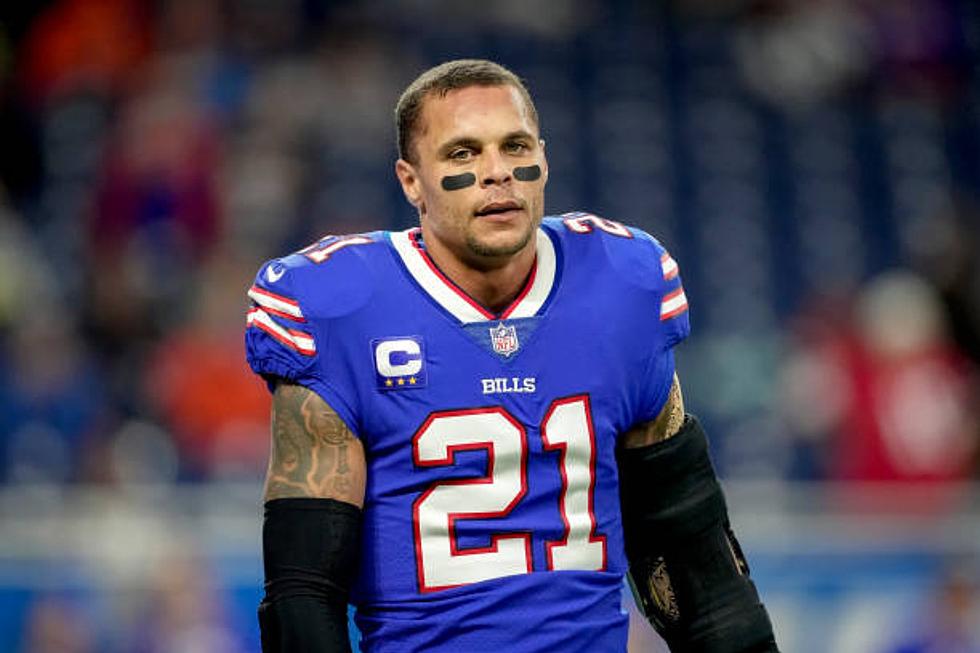 Are You A Victim Of This Proven Buffalo Bills Curse?
Getty Images/Canva
So many Western New York Bills fans have been stricken with this embarrassing "curse."
Are you one of them?
It's happened to so many of us. You finally decide which jersey you're going to buy this Buffalo Bills season. And let's be honest - authentic NFL jerseys aren't cheap. It's an investment to hitch your wagon to a specific Bills player and a dent to your wallet as well.
But then, sometime after making the splurge, poof. The player whose name you've been displaying on your back all season is gone.
Thanks to his purchase of a Jordan Poyer jersey, who strongly insinuates free agency, this Western New York Reddit user thinks he's got the Bills "jersey curse."
Rightfully so, he has three good reasons right there on his bed to believe he's a victim of the Bills jersey curse. But he's not alone…
Plenty of other Buffalo area Bills fans on the subreddit have been struck with the Bills jersey curse this season and in the past. Some of the comments include;
"I had a spikes jersey. I was 6-8 years old when I had it. New Bills fan at the time. Literally cried the entire bus ride to school after my Eagles (fan) stepfather informed me he went to Philly."
"I have always felt the same way. After Lynch, Spiller, Evans, Manual, Alonso, and Dareus all didn't work out I decided to stick to retired players or my own last name."
"The two jerseys my parents ever bought me were a Losman and Edwards jersey, so ya I have not invested in any since beginning an adult."
"For the love of god, never get a Josh Allen jersey."
Even though it's annoying whenever this happens, it's inevitable. Players come and go, and once in a while (or frequently if you've got "the curse"), you're bound to have to put one of your pricey Bills jerseys in retirement when a player leaves or gets released from the team.
But what makes the curse even worse is when you have multiple jerseys in your closet that you're now too afraid to wear - because they've already left the team or you're worried they eventually will.
The good news? It'd be much worse if someone got a Jordan Poyer tattoo this past season. If you did, I'd be nervous if I were you. Oof.
One Sentence That Will Immediately Enrage Buffalo Bills Fans [LIST]
Disclaimer: If you're a Buffalo Bills fan and feeling slightly annoyed today, you're about to fly off the handle.
Quiz: Did This Guy play for the Bills?
Best Bills Fan House In Buffalo