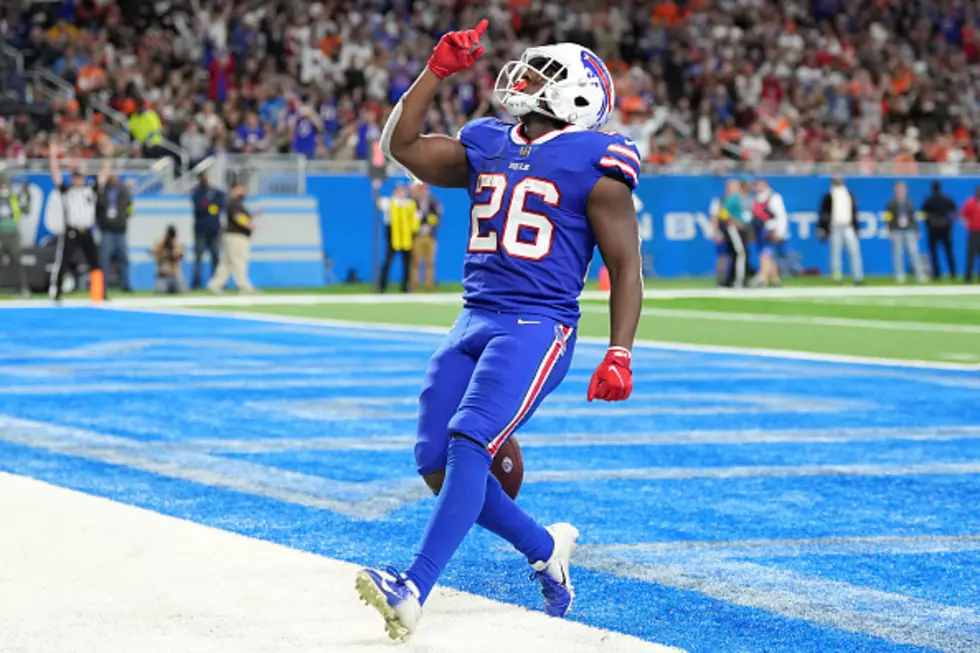 Buffalo Bills Get the Lions Tons of Tim Hortons Breakfast as a Gift
Getty Images
The Buffalo Bills will be traveling back to Detroit on Wednesday for their Thanksgiving Day game at Ford Field against the Lions.
The Bills had to play at Ford Field this past Sunday against the Cleveland Browns. The game was moved from Orchard Park to Detroit, due to the monster lake effect snowstorm that buried parts just south of the downtown area with 4-6 feet of snow.
The cleanup efforts are still taking place in areas like South Buffalo, Lackawanna, West Seneca, Orchard Park and Hamburg and likely will for the next two or three days.
The Ford Field stadium workers had to change the layout from the Thanksgiving Day game to the Bills and Browns game in a 48 hour timeframe, which was not easy. The Lions really helped out the Bills and the Browns for that matter, getting the field and stadium right for the quick turnaround.
The Lions had some fun on social media, asking the Bills to lock the doors when they're done and please, do not break any tables. The Bills responded with a thank you video on social media.
As a formal thank you, the Bills sent the Lions workers, staff and organization a ton of Tim Hortons breakfast. How amazing is that?
To further prove the Bills gratitude, their foundation donated $20,000 to the Lions foundation.
The Bills and Lions used to always play the final preseason game against one another, which was the case when founder and former owner Ralph Wilson Jr. was alive.
Thank you to the Lions!
Historic Snow Storm Hits Buffalo
A historic snowstorm slammed into Western New York on Friday and continues to bring snow to all areas across the region.
16 Best Bars in Buffalo for the Night Before Thanksgiving
The best bars for "drinksgiving" in Buffalo and Western New York.
16 Topics To Avoid At Your Buffalo Thanksgiving
If you want to have an enjoyable Thanksgiving, you may want to avoid these 16 table topics.