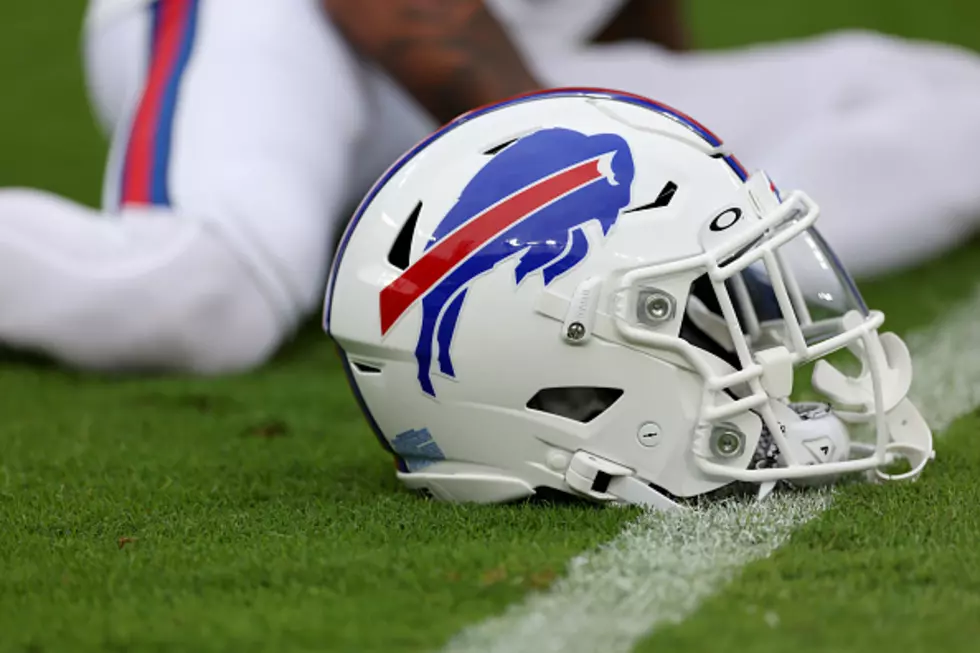 Here's What the Bills and Lions Will Be Wearing on Thanksgiving
Getty Images
The Buffalo Bills are on a short work week, as they play the Detroit Lions on Thanksgiving in two days.
The 7-3 Bills are coming off a win over the Cleveland Browns on Sunday; a game that showed us a lot of the Bills make up.
Buffalo overcame switching game locations, an historic lake effect snowstorm, illness, injuries and a poor first half to pull out the win. They played mostly likely their old selves in the second half against Cleveland.
Thursday's 12:30 pm game is the third Thanksgiving Day matchup for the Bills in four years. They have played in all three of the Turkey Day timeslots and will face a Lions team that is one of the worst in the NFL, especially on defense, but plays with an edge.
As for the uniforms, the Bills will be wearing their white jerseys to go along with their white helmets. As for the Lions, they will be wearing their gray/silver color rush jerseys.
The Bills likely won't have linebacker Tremaine Edmunds and edge rusher A.J. Epenesa.
Epenesa left Sunday's game against the Browns with an ankle injury and head coach Sean McDermott said it would be a stretch for either to play on a short week.
We still have not seen cornerback Tre'Davious White play this season, as he has been inactive for three straight games, coming back from ACL surgery. Rookie cornerback Kaiir Elam has missed two games due to injury and would be a big return against the likes of the Lions' wide receivers, Amon-Ra St. Brown and D.J. Chark.
As for the Lions, they have the NFL's worst defense, giving up 416 yards per game. The Bills have the league's second best offense, putting 417 yards per game. Even with the Bills injury problems, this should be a game they get back on track in the passing game.
16 Buffalo Bills With Some Of The Best And Worst Nicknames
Complete List Of Buffalo Bills Available On Cameo
Predicting How Many Wins For The Buffalo Bills
The Buffalo Bills schedule has been officially released and how is the perfect time to predict how well the team will do this upcoming season.