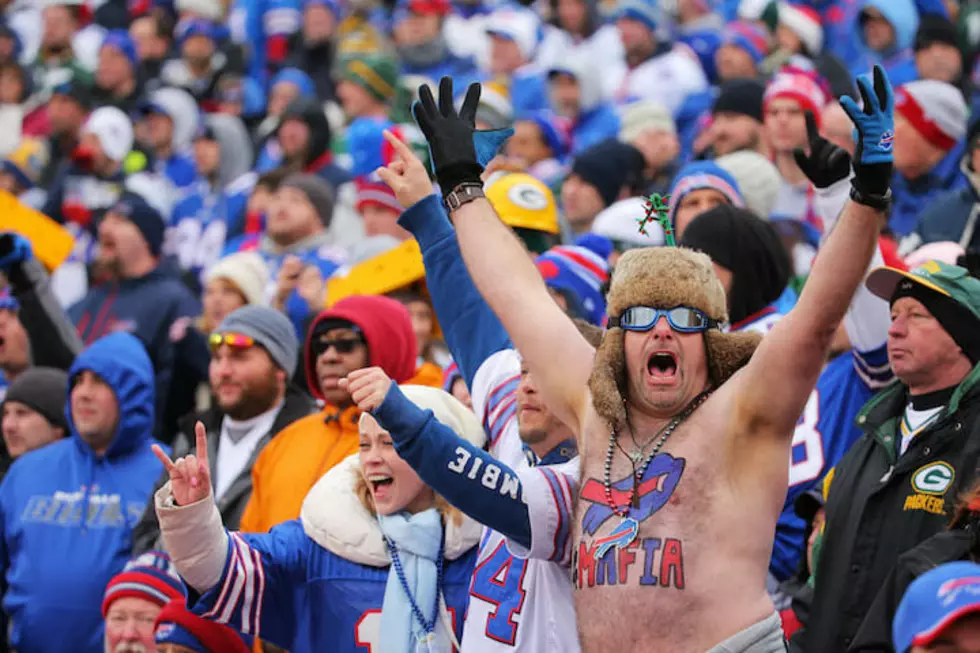 Bills Mafia To Win Major Award on National TV This Week
Getty Images
This is going to be great! Two members of Bills Mafia are being a major award on national television this week!
Dan Konopski and William Burke, both Bills Mafia members, who didn't even know each other last year, will be honored on CBS on Christmas Day when the Musial Awards are given out. The Musial Awards will be honoring the two with an award for outstanding character and sportsmanship.
Watch The Musial Awards on CBS
Christmas Day at 5 PM
What are they being honored for? 
Now, last season….remember we won a playoff game against the Ravens but Ravens quarterback Lamar Jackson was knocked out of the game with an injury? The Bills won, but as the duo says 'it's not exactly the way that you want to win a playoff game'.
So they asked everyone in Bills mafia to donate 8 bucks each to Lamar's favorite charity called Blessings in a Backpack. It's a Lousiville-based organization that provides meals to children who need it on the weekends and when Dan Konopski and William Burke put the call out to the Bills Mafia, the Buffalo community responded donating over a half-million dollars.
What is the Musial Awards? According to their website: 
Since 2005, the nation's best sports have come together in St. Louis for the Musial Awards®, the most important awards in sports. Named for baseball hall of famer Stan Musial, the Musial Awards honor the year's greatest moments of sportsmanship and the biggest names in sports who embody class and character.
The show was recorded in November and will air on Christmas Day.
Our friends at WIVB asked Burke if Jackson was involved and he responded: "He said something on Twitter about it, but something during the show might shock you that's all I can say."
Polar Express in North Tonawanda Coming To Your Neighborhood
Polar Express going around Buffalo is the best thing you will see in your neighborhood!
Lancaster Landlord Finds Messages Written All Over Apartment