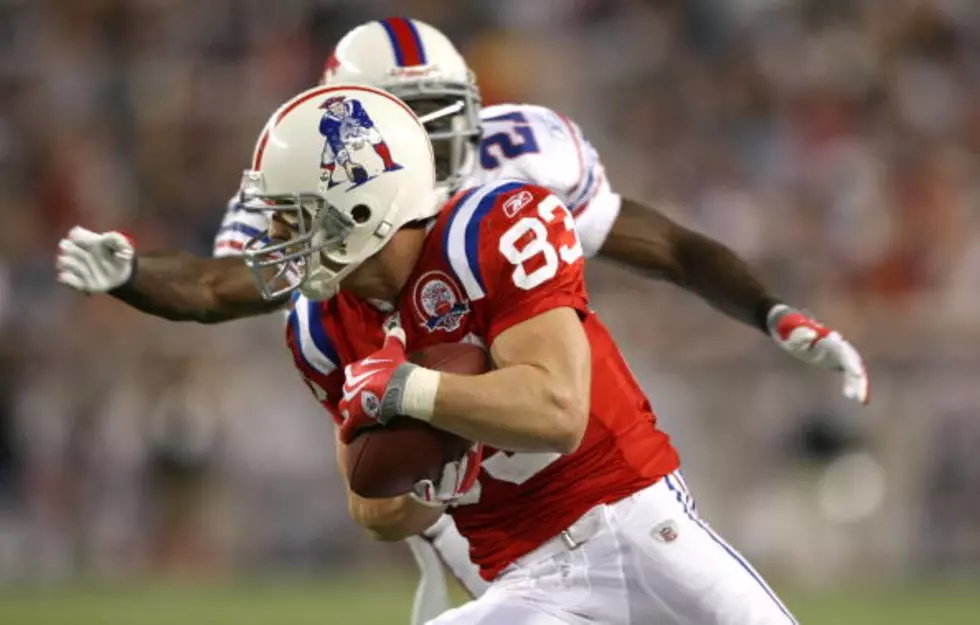 Bills Fans in Awe of What the Patriots Are Wearing on Thursday Night
Getty Images
The Buffalo Bills are 8-3 after their Thanksgiving Day win over the Detroit Lions this past Thursday. Despite that impressive record, it's only good for 5th in the AFC standings.
The Bills are behind the Miami Dolphins, who are also 8-3, but hold the head-to-head tiebreaker with their week 3 win. The other seeds higher than Buffalo are Baltimore and Tennessee (division leaders at 7-4) and the Kansas City Chiefs, who are 9-2.
The Bills still hold their destiny for the AFC East, as long as they can win their next three division games, starting this Thursday at the New England Patriots.
This will be the first game against New England, which was the case last year; not playing their first game against the Patriots until early December.
The Patriots will be wearing a uniform against the Bills that they have not worn against Buffalo since the 2009 opener.
New England announced they will be wearing their throwback red uniforms this Thursday, which features the crouching Patriot helmet.
It's a very cool video that features the DeLorean from Back to the Future.
It remains to be seen what the Bills wear but if they decide on all-white uniforms, which they can do because the Patriots are wearing red jerseys, they could wear their standing Buffalo throwback helmets, which they have not done yet this season.
The alternative is to wear the blue jerseys with white pants, which they did on Thanksgiving.
I hope the Bills wear their throwback helmets. I'm still a little disappointed the Bills did not wear them on Thanksgiving, which should happen every Turkey Day -- throwbacks on Thanksgiving.
Best Free Agents Signed By The Buffalo Bills
The Buffalo Bills are gearing up for a run at the Super Bowl next season and some big-time free agents are already reaching out to the Bills looking to join the team. Check out some of the best free agents the Bills have signed in the past.
Bills Mafia's Wishlist For The New Buffalo Stadium
The Bills are building a new stadium and here is a wishlist from Bills Mafia.
22 Famous Buffalo Sports Phrases Every Die-Hard Bills and Sabres Fan Knows
Being a sports fan in Buffalo is sometimes like knowing a different language. Here are 22 of our favorite Buffalo sports phrases you already know if you're a huge fan! And if you're new here, here's how to catch up.