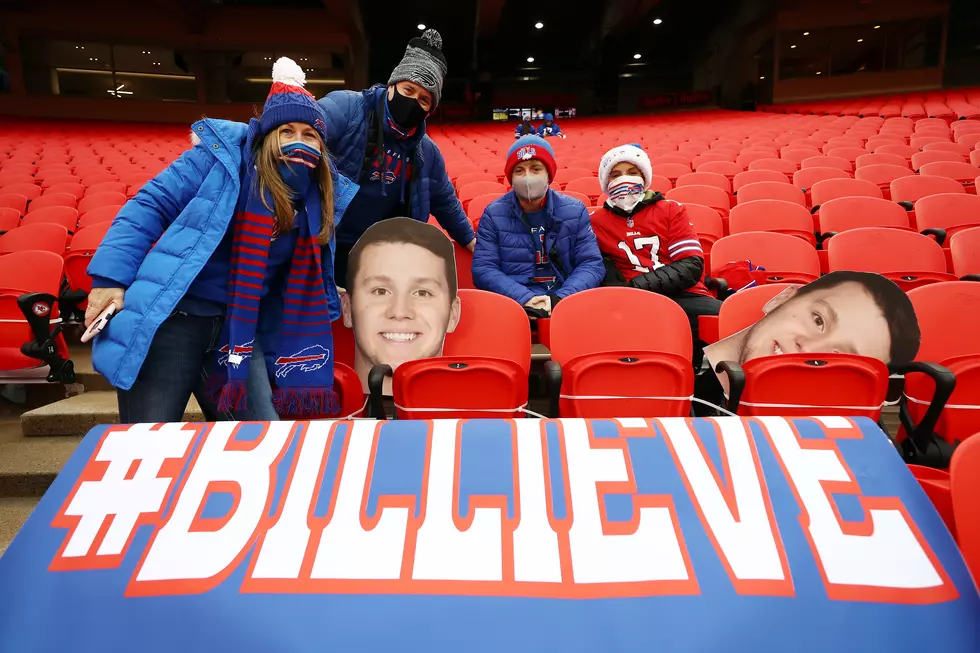 Bills Planning On Full Stadium This Year
Getty Images
Thank. Goodness.
Buffalo is the place to be right now and everyone knows it. Even the players. In fact, Buffalo Bills Center Mitch Morse took a two MILLION dollar pay cut to continue through the 2021-2022 season. Everyone is hyped after reaching the AFC Championship game last year so, nobody seemed to mind too much when the Bills sent an email yesterday (Monday, March 8) to all of the season ticket holders.
What a shame it was that the Buffalo Bills could not have fans the entire season as they had their best run since the 90s.
But, they may change this year (hopefully, the team does not change how good they are, though!)
The Bills are planning on the stadium operating at full capacity as long as guidelines keep moving in the direction that they are in from the Center for Disease Control or the NFL itself. As of last week, the CDC says that as long as you are fully vaccinated, you can gather indoors with fully vaccinated people without wearing a mask.
Who is better? Josh Allen of Patrick Mahomes? Last year, there was a suggestion that the two should have a throwing contest and although, neither of them formallty agreed, but no one also said no.
But, a guy that is all too familiar with Buffalo may have had an answer that we have to read in between the lines. Former Buffalo Bills running back LeSean McCoy who also spent time for a season with Patrick Mahomes and winning the Super Bowl in 2020.
He was on a Barstool podcast when asked, who is better and here is what he had to say:
Giving credit to Josh, he's really, really good, McCoy stated. "He's probably, out of all the players I've played with at the quarterback position, because Tom [Brady] is a crazy competitor also, and so is Pat [Mahomes], but I would say that Josh probably the biggest competitor out of all the quarterbacks. From shooting a jump shot to playing defense to playing cornerback to racing to throwing the ball, for anything. It's not just at quarterback, any position and he'll challenge you. We used to have a court in Buffalo, playing one-on-one he's in there playing one-on-one, blocking shots, and getting physical. So, he doesn't back down it's trash-talking, you know, and he's just a huge competitor", according to Buffalo Bills.com.
7 Buffalo Natives Who Became Stars In The NFL
12 Secrets You Know If You're From Buffalo
KEEP READING: See the richest person in every state