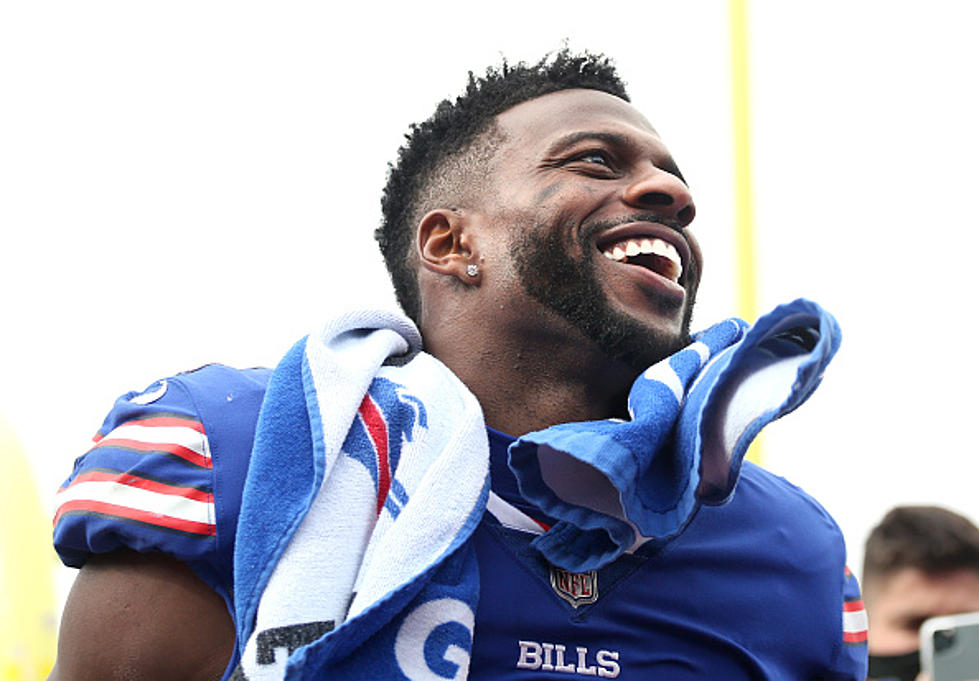 Bills Player Surprises Two Buffalo Families With Thanksgiving Dinner [VIDEO]
Getty Images
Thanksgiving is tomorrow and it's the holiday that is all about family and food. Spending time with loved ones and enjoying awesome comfort food. It's truly a great holiday for so many people.
Unfortunately, there are also many families who don't have the chance to have a Thanksgiving dinner. That's why it's so cool when professional athletes step up to the plate and help give those in need a holiday they will never forget.
That's exactly what one Bills player did this week.
Wide receiver Emmanuel Sanders is spending his first season in Buffalo, and he's been around a while. Sanders was drafted in 2010 out of SMU and has spent time with the Pittsburgh Steelers, Denver Broncos, San Francisco 49ers and New Orleans Saints. He's won a Super Bowl and been to another, but he's making sure he does everything he can for the Buffalo community.
Matt Bove of WKBW shared a story of Sanders surprising two Buffalo families with Thanksgiving dinners, and not just the turkey, but the entire thing.
Sanders is helping the Buffalo community with his foundation, the Emmanuel Sanders Foundation, which provides children from low-income families with resources to better their lives and reach their highest goals.
Sanders helping this community, after only being here since the spring, has been wonderful and heartwarming. He doesn't have to, but he feels he needs to and listening to him talk about it in this video shows just how genuine and loving Sanders is. Buffalo is lucky to have him on the Bills, both on and off the field.
15 Best Bars in Buffalo for the Night Before Thanksgiving
The best bars for "drinksgiving" in Western New York.
20 WNY Restaurants That Should Be Way More Famous
These Western New York restaurants should be way more famous around Buffalo.
31 Things That People Who Love Christmas Do In WNY Every Year
15 WNY Pizza Places That Are Criminally Underrated
Why aren't these pizzerias in Buffalo more popular?