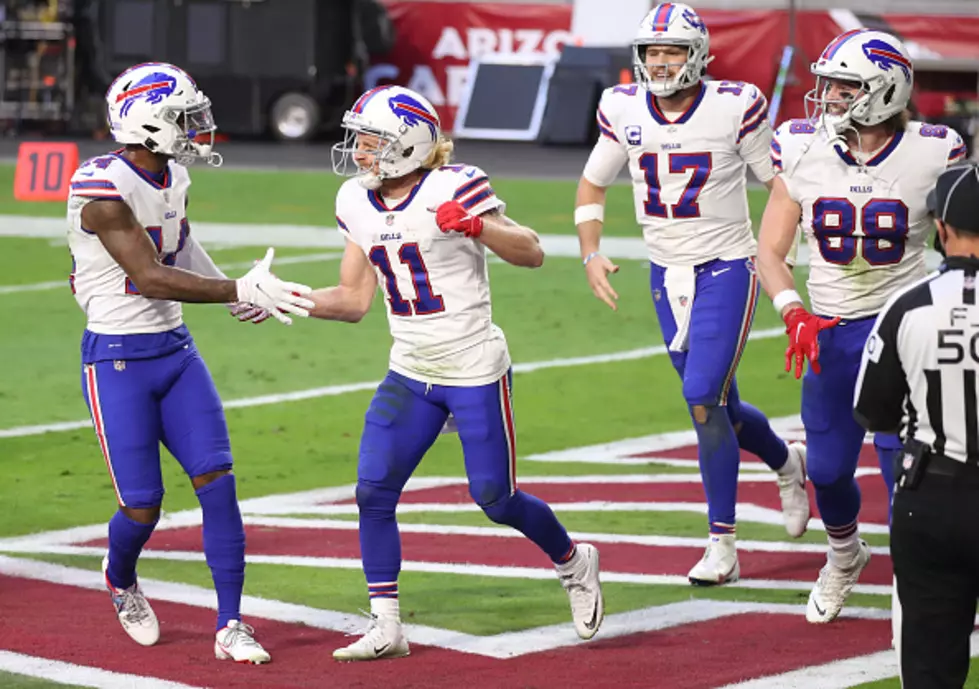 Bills Players React on Social Media to Cole Beasley Being Back
Getty Images
The Buffalo Bills are preparing to face the Miami Dolphins for the second time this season. They host their AFC East division rival on Saturday night in Orchard Park; a matchup that could be a true snow game, since the forecast is calling for lake effect snow that evening.
The Bills are on a four-game win streak and are still the number one seed in the AFC. However, the offense had had struggled since the end of October and because of that, fans have been asking for more help at wide receiver.
The Bills did just that on Thanksgiving weekend, bringing back John Brown to the team's practice squad. They then made major headlines on Tuesday, signing former Bills receiver Cole Beasley to the practice squad.
Beasley came out of retirement to sign with Buffalo.
Beasley's return marks the end of a nine-month absence, since he was released as a cap casualty back in March.
While he's a polarizing sports figure in Western New York because of his tweets, Beasley got a very warm reception from his Bills teammates on social media.
They are very happy to have him back in the fold at One Bills Drive.
Isaiah McKenzie was one of the first players to welcome him back on social media.
Beasley was Josh Allen's safety blanket from 2019-2021 and if he's activated on game days, he will likely be asked to be that middle of the field, safety blanket again.
The Bills need someone of his skillset in this offense, but how much does he have left in the tank? We will soon find that out.
Amazing Shirts Any Bills Fan Will Love As A Gift
Whatever your style - classic, retro, funny, or chic - these shirts that you can get on Etsy are way better than the basic Bills merch in the team store.
15 Things You Should Never Do at a Bills Home Game
Things that are a no-no to do at a Buffalo Bills home game.
22 Famous Buffalo Sports Phrases Every Die-Hard Bills and Sabres Fan Knows
Being a sports fan in Buffalo is sometimes like knowing a different language. Here are 22 of our favorite Buffalo sports phrases you already know if you're a huge fan! And if you're new here, here's how to catch up.