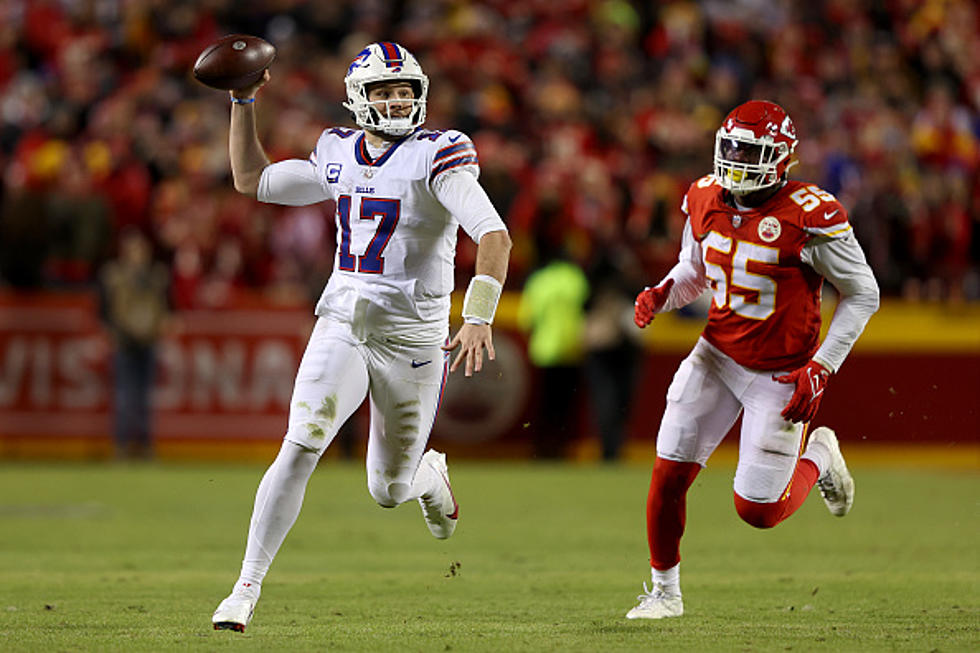 Buffalo Bills 2023 Super Bowl Odds Are Incredible
Getty Images
We now have to endure the longest stretch of the calendar year, that is, if you're a football fan.
The NFL season ended last night, as the Los Angeles Rams beat the Cincinnati Bengals in Super Bowl 56. The game wasn't very memorable, but it was close, as the Rams won 23-20 and scored the game-winning touchdown with less than two minutes left.
Many people still think the two best teams in the NFL this season where the Buffalo Bills and Kansas City Chiefs, who played what might have been the greatest playoff game in NFL history. The Chiefs beat the Bills, 42-36 in overtime, and saw four lead changes and 24 points scored in the final two minutes of action.
Listen to Chris Owen Overnights 12-5 am on 106.5 WYRK
When it comes to the 2023 Super Bowl odds, which have been updated this morning, the oddsmakers agree the Bills and Chiefs are the two best teams going into the offseason.
The Bills and Chiefs are tied for the best odds to win Super Bowl 57 in Arizona, at +700, according to FanDuel.
It's not just the fact the Bills and Chiefs are tied for the best Super Bowl odds, it's that no other team is close. The Los Angeles Rams (this year's champion) and the Dallas Cowboys are both +1200 and the 49ers and Packers are +1500.
The oddsmakers far and away think Buffalo and Kansas City are the two best teams, and it's hard to argue after the way the postseason ended. Yes, the Bills lost, but their offense was playing historically good, and the Chiefs seemingly had the game against the Bengals in the AFC title game...but their offense sputtered in the second half.
I think the Bills are the most complete team in the league. Let's just hope general manager Brandon Beane can keep the core together and find cap space to make appropriate upgrades to the roster.
Have These Free Agents Played Their Last Game As Bills?
Buffalonians Would Hate To See Josh Allen Endorse These Companies
The 100 Best Places to Live on the East Coast