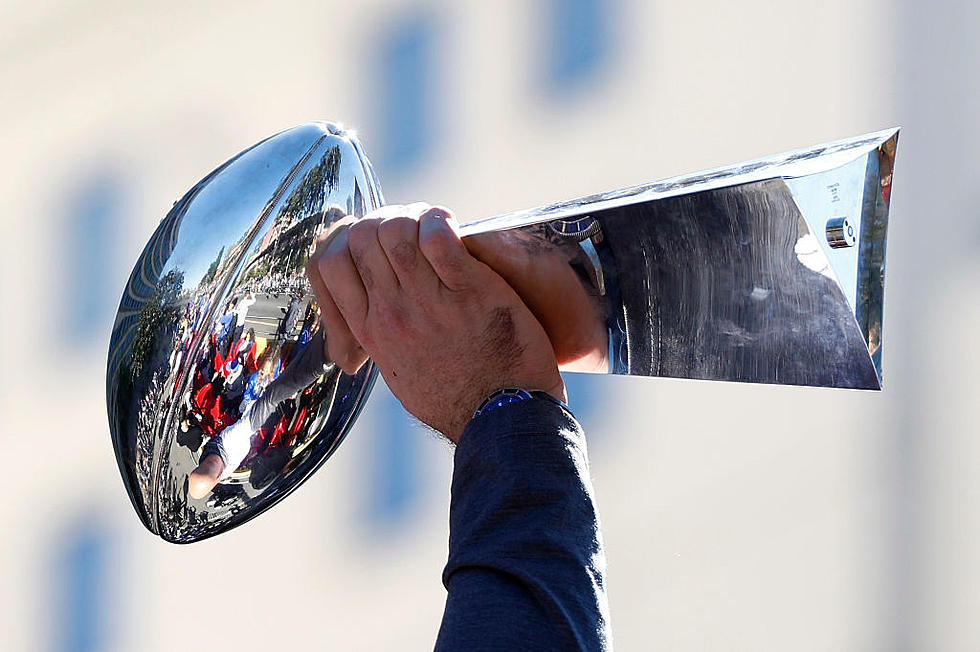 Bills Super Bowl Odds Remain Strong After Massive NFL Trade
Getty Images
There were some seismic shifts felt around the NFL this past week.  Things started, when all-world quarterback Aaron Rodgers finally decided what his future would hold, inking a 4-year, $200 million dollar contract, to stay with the Packers through his age 43 season.
That set the dominos in motion in the world of the Denver Broncos.  Denver had been a rumored destination for Rodgers if he decided to end his time in Green Bay.  With that no longer an option, the Broncos opted for plan-B, Russell Wilson.  Not too shabby for the backup plan.
The Broncos gave up a king's ransom for Wilson, including 3 players, and two 1st round draft picks.  The move gave the already crowded AFC quarterback field, another All-Pro, and made the road to the Super Bowl a little bit tougher for the Buffalo Bills.
But what does Vegas think of all the NFL action?  According to BetMGM.com, the Bills along with the Chiefs are still the odds on favorites to take home the Lombardi trophy next January.
The big mover teams to take note of:
1 - Denver Broncos: Before they made the trade for Wilson, the Broncos sat at +2500 to win the Super Bowl. That was tied for the 11th in the league to win the Super Bowl with the Colts and the Chargers.  They jumped up to 4th at +1200.
2. Seattle Seahawks:   They move to the opposite end of the rankings.  They had sat at +2500 odds but slid to near the bottom of the league at +6600.
3. New York Giants: The Buffalo effect has taken hold in East Rutherford.  The Giants opened the offseason at +12000 to win the big game.  Second worst in the league.  Since the hiring of former Bills staffers Joe Schoen & Brian Daboll, they have jumped up a bit to +8000.
Here's a look at the odds for all 32 teams in the league for Super Bowl 57.
Bills, Chiefs = +750
Packers = +1000
Rams = +1100
Bengals, Broncos = +1200
Cowboys, 49ers = +1400
Cardinals, Ravens = +2000
Titans = +2200
Colts, Colts, Chargers, Patriots, Buccaneers = +2500
Browns = +3000
Dolphins, Vikings, Saints, Eagles = +4000
Falcons, Panthers, Raiders, Steelers, Commanders = +5000
Bears, Seahawks = +6600
Giants = +8000
Jaguars = +10000
Lions, Texans, Jets = +15000
Bills Backup QB Options for 2022
Highmark Stadium Through the Years
AFC Wild Card Playoffs - New England Patriots v Buffalo Bills