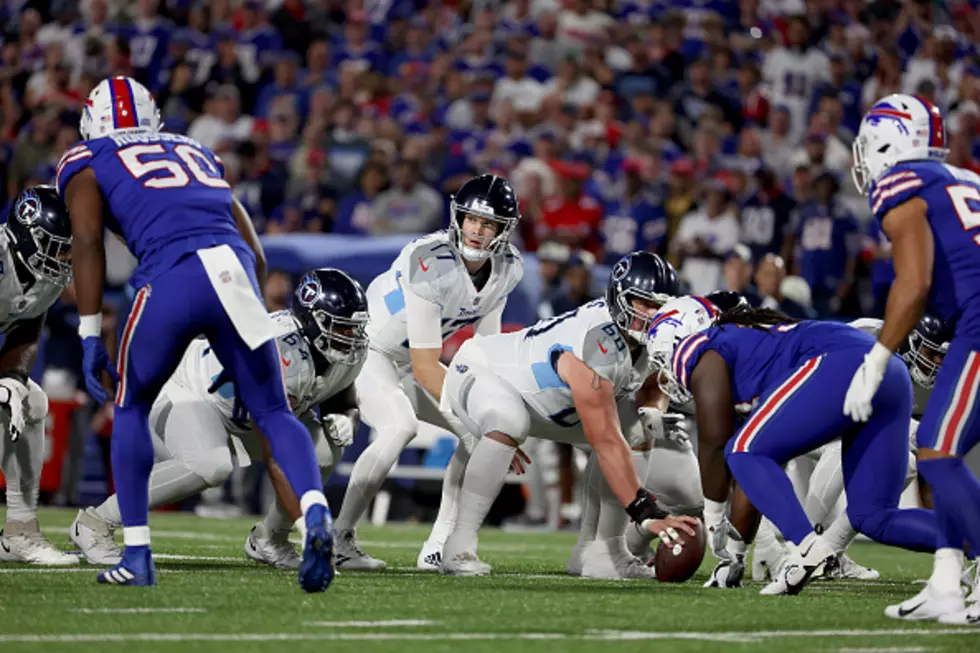 Bills Could Lose Front Office Member to the Tennessee Titans
Getty Images
The Buffalo Bills have been consistently one of the best teams in the National Football League, over the last several seasons.
The culture changed for the better when Sean McDermott and Brandon Beane were hired in a four-month timeframe as the head coach and general manager. Since then, the Bills have made the playoffs five of the last six season, which includes four straight playoff appearances.
Beane gets much of the credit for the roster the Bills have put together since 2017, rightfully so, but maybe the most underrated person in the Bills front office could soon land a GM job himself in the coming days.
According to Ian Rapoport of The NFL Network, the Tennessee Titans will interview Bills' Senior Director of Pro Personnel Malik Boyd for their vacant general manager position.
Boyd has been with the Bills in his role since Beane arrived in 2017 and has been one of the most well-respected front office people in the league over the last few seasons.
The Bills lost director of player personnel Dan Morgan to the Carolina Panthers, who hired him to be their assistant GM back in 2021. Morgan was a former Panthers linebacker in the 2000s.
This is the price a team pays when they're good. Other teams want to hire your coaches and front office personnel. There's no surprise here.
The Titans fired former GM John Robinson before the season ended, which ironically happened to be the day after the Titans lost to the Philadelphia Eagles in early December. Robinson is responsible for trading away star wide receiver A.J. Brown to the Eagles, who has been nothing shot of incredible for Philadelphia.
Boyd would be a great hire for Tennessee.
What you can and cannot bring into Buffalo Bills games
What can you bring into Buffalo Bills games? Can I bring in my heated jacket? Heated socks?
Complete List Of Buffalo Bills Available On Cameo
22 Famous Buffalo Sports Phrases Every Die-Hard Bills and Sabres Fan Knows
Being a sports fan in Buffalo is sometimes like knowing a different language. Here are 22 of our favorite Buffalo sports phrases you already know if you're a huge fan! And if you're new here, here's how to catch up.