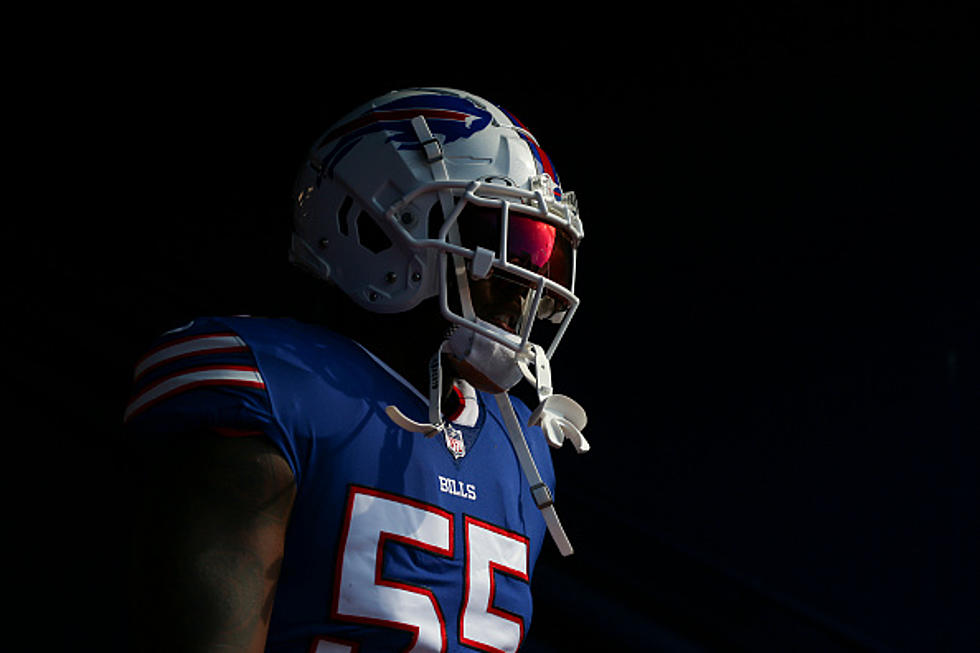 Another Buffalo Bills Player Posts Cryptic Tweet
Getty Images
It's an interesting time to be an NFL fan right now. It certainly feels that way if you're a Buffalo Bills fan, as the team retools the roster for a potential Super Bowl run in 2023.
The Bills have made multiple moves already in free agency, signing Connor McGovern (G), David Edwards (G), Deonte Harty (WR), Trent Sherfield (WR) and Damien Harris (RB).
The Bills have lost some players, too, including linebacker Tremaine Edmunds, running back Devin Singletary, quarterback Case Keenum, safety Jaquan Johnson and wide receiver Jamison Crowder.
It feels like we're all on "DeAndre Hopkins watch," as the star wide receiver for the Arizona Cardinals could be traded any day now; with the Bills reportedly interested.
But the future may remain uncertain for other Bills players, such as defensive tackle Ed Oliver, who had Bills fans pondering his future in Buffalo with cryptic Instagram stories.
Now, another Bills defensive lineman has posted a cryptic message on social media.
Bills defensive end Boogie Basham tweeted this on Thursday.
We have no idea what Basham means by this. It could be nothing but others think it might mean something to do with his future with the Bills.
Basham was a second round pick for the Bills in 2021 out of the University of Wake Forest.
Basham hasn't been very productive yet in his NFL career, as he has been in a defensive rotation along the line.
Perhaps he could be part of a trade package this off-season? We have to wait and see.
17 Recipes They Have To Put In The Bills New Cookbook
16 Buffalo Bills With Some Of The Best And Worst Nicknames
22 Famous Buffalo Sports Phrases Every Die-Hard Bills and Sabres Fan Knows
Being a sports fan in Buffalo is sometimes like knowing a different language. Here are 22 of our favorite Buffalo sports phrases you already know if you're a huge fan! And if you're new here, here's how to catch up.