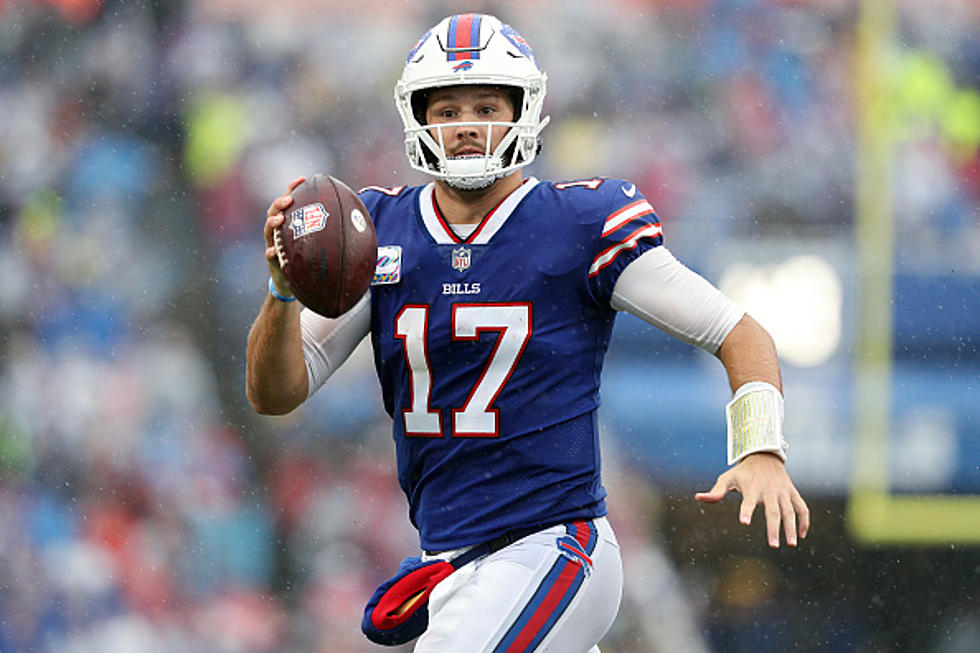 Brandon Beane Rather Not Have Josh Allen Do This in 2023
Getty Images
The Buffalo Bills are retooling their roster for the upcoming 2023 season, which is hopefully the one where the Bills can finally win the Super Bowl.
The biggest reason the Bills have the real chance to win it all next season is because of quarterback Josh Allen.
Allen has matured into one of the top three or four quarterbacks in the NFL. He has an incredible arm and the ridiculous athleticism which allows him to run out of trouble and the ability to use his legs to get a first down, although he likes to use his body to run over defenders a little too much.
That's something Bills fans have noticed about him and would prefer if he protected his body more, so he can have a longer career. Bills general manager Brandon Beane agrees with that assessment.
Beane was a guest on the NFL channel for Sirius/XM and admitted he would like Allen to take less hits moving forward and not take on tacklers when he does have to scramble out of the pocket.
On the flip side, this is what makes Allen the weapon he is. You can't reel him in too much, because his arm and legs make him lethal on offense. It's what you sign up for when Josh Allen is your quarterback.
You put up with the occasional interception of trucking a defender, because he throws 40 touchdowns and runs for another 8-10, which allows you to win games and make a run at the Super Bowl.
11 Pictures of Why We Love Josh Allen
The Newest Buffalo Bills Jersey Numbers
16 Buffalo Bills With Some Of The Best And Worst Nicknames