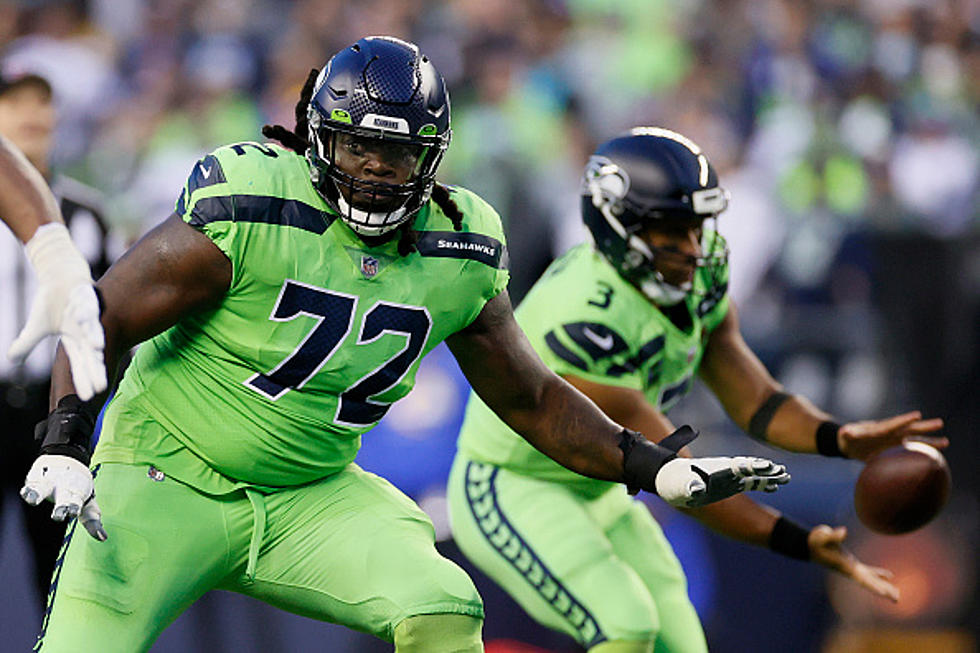 Buffalo Bills Make Another Signing to Help the Offense
Getty Images
The Buffalo Bills are back at One Bills Drive for the final week of organized team activities.
The only thing left in the off-season program after this will be the mandatory minicamp, which is scheduled for June 13th through the 15th.
Normally, teams have their 90-man rosters set by now, heading into training camp in July. Those rosters will be trimmed to 53 players, with more added to the practice squad, but it's not expected for a team to add players in late May or June.
However, the Bills have been sprinkling in signings and on Monday, they signed another player to a contract to help the depth on offense.
Pro Football Talk reports the Bills are signing veteran tackle Brandon Shell.
Shell has been in the NFL since 2016. He was drafted by the New York Jets in the 5th round and became a starter in 2017. He has started games for the Jets, Seahawks and Dolphins since then, with last year's stint in Miami coming during the season.
There's no guarantee that Shell will make the roster in August but this signing means that current starting right tackle Spencer Brown will have more competition in training camp, along with David Quessenberry returning in 2023.
The Bills window with this core of players won't be around much longer. Yes, Josh Allen's career will last another 8-10 years (likely) but Micah Hyde, Jordan Poyer, Stefon Diggs, Dion Dawkins, Matt Milano, Von Miller and Tre'Davious White won't be around forever.
The Bills have to make sure their offensive line is solid in 2023, even with injuries. That's why they signed Connor McGovern to be a starter at guard. That's also why they spent a second round pick on O'Cyrus Torrence this year.
Shell is a great insurance signing for their offensive line.
Tom Brady Was Intercepted By These Buffalo Bills [LIST]
Tom Brady officially called it quits. He is a list of every Buffalo Bills player who intercepted him during his Hall of Fame career.
22 Famous Buffalo Sports Phrases Every Die-Hard Bills and Sabres Fan Knows
Being a sports fan in Buffalo is sometimes like knowing a different language. Here are 22 of our favorite Buffalo sports phrases you already know if you're a huge fan! And if you're new here, here's how to catch up.
16 Buffalo Bills With Some Of The Best And Worst Nicknames