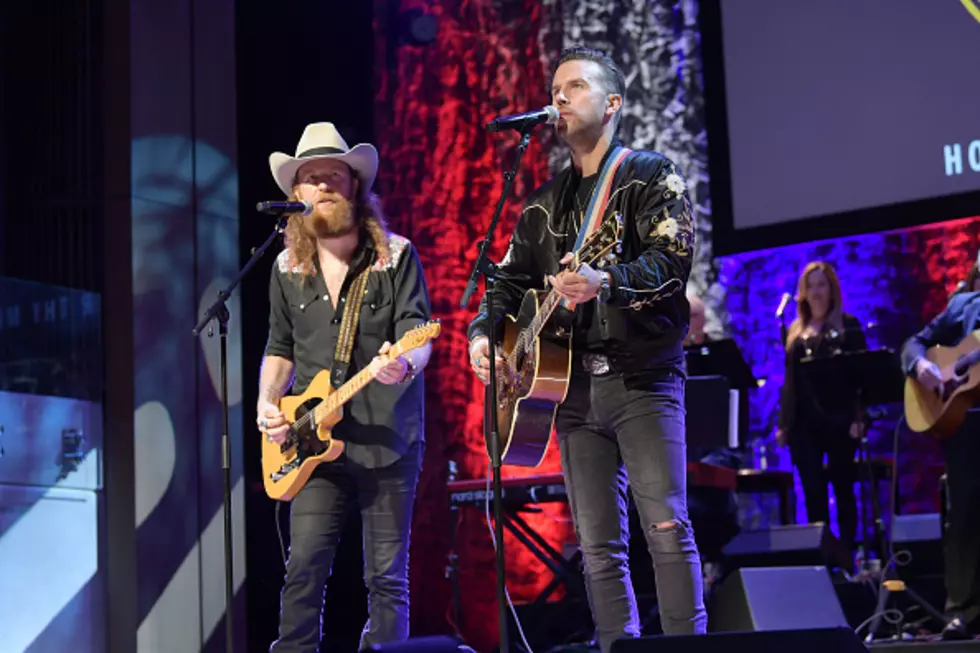 Brothers Osborne Tweet About Bills Fans Donating to Lamar Jackson's Charity [PHOTO]
Getty Images for Country Music H
Two of my absolute favorite things in life are the Bills and country music. So, when the two worlds converge it's pretty cool.
Brothers Osborne don't tweet too much but they did last night regarding Bills fans donating over $360,000 to Baltimore Ravens' quarterback Lamar Jackson's favorite charity, the Louisville Chapter of Blessings in a Backpack.
Yep, John and T.J. Osborne are fans of what Bills fans did.
If you're wondering, Brothers Osborne are from Maryland, so they're Ravens fans. It's so awesome to see how this has become a thing Bills fans do -- donating to an opposing player's charity. It began back in January of 2018 when Bills fans donated to Andy Dalton's charity after his touchdown pass to Tyler Boyd (who also had Bills fans donate to his charity) sent the Bills to the playoffs for the first time in 17 years.
Ravens fans even donated back to Oishei Children's Hospital and the Patricia Allen Fund.
Social media has a lot of instances where it's placed in a negative light, but this is a situation where social media can absolutely help the world.
Enter your number to get our free mobile app
Also, if you want another charity to donate to, the Buffalo Business Blitz is raising money for small businesses in Buffalo and helped started by Bills cornerback Josh Norman. You can donate here.
Go Bills.
ALSO SEE: 30 Most Decade-Defining Memes