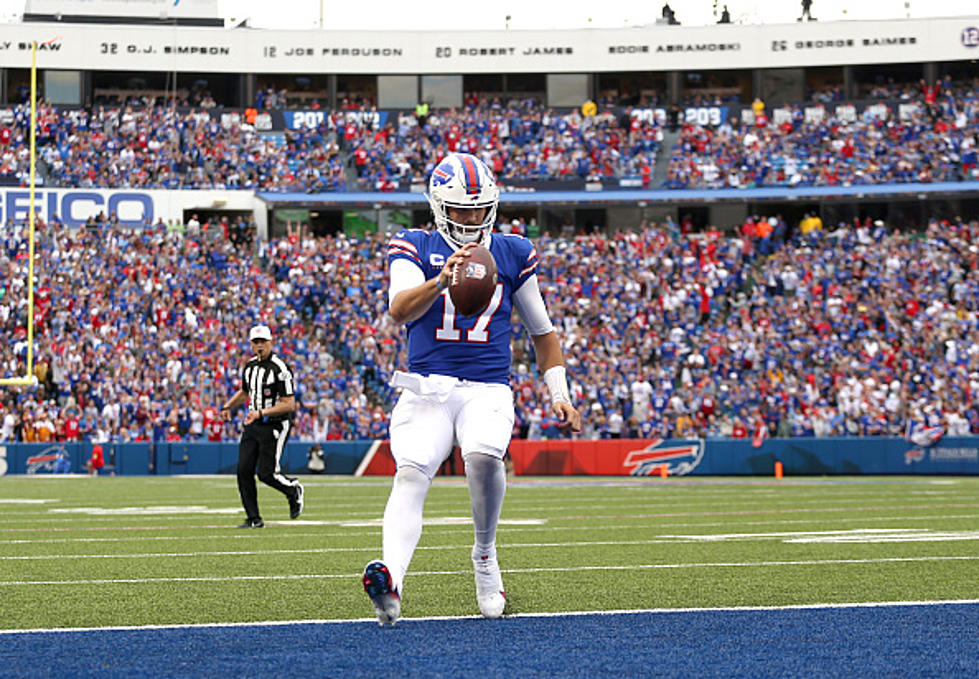 The Bills Are Playing Shockingly Low Number of 1 PM Home Games
Getty Images
The Buffalo Bills full 2022 schedule was released on Thursday night and as usual, many fans were on pins and needles waiting for the details.
The NFL has turned the 2022 schedule release into a huge event. It's become so popular that sports shows are dedicated to nothing but the schedule release.
The Bills will open the season in front of the rest of the NFL, as they travel to Los Angeles to play the Rams on Thursday Night Football. It's the annual season opening game that the Super Bowl defending champs always host.
The Bills will also play on Thanksgiving for the third time in four years, at the Detroit Lions at 12:30 pm.
They will travel to Chicago to play the Bears on Christmas Eve at 1 pm as well.
Then there's the number of prime time games. The Bills will play five night games in 2022, and that number could grow, considering both the week 15 and 18 games against Miami and New England could be flexed.
The days of the Bills playing 1 pm home games on a consistent basis are a thing of the past.
Believe it or not, the Bills will only play a single 1 pm home game before week 10 — Sunday, October 9th against the Pittsburgh Steelers. The Bills only play four 1 pm home games all season.
The other three being the Minnesota Vikings, Cleveland Browns and New York Jets — all of those from November 13th to December 11th. The Bills will likely play zero 1 pm home games in warm conditions this season; and just one in what seems like guaranteed warmer weather (week 2 on Monday Night Football against the Tennessee Titans).
This is the price of being good, Bills Mafia. Fewer 1 pm home games.
Predicting How Many Wins For The Buffalo Bills
The Buffalo Bills schedule has been officially released and how is the perfect time to predict how well the team will do this upcoming season.
Price Drop On Jack Eichel's Former Buffalo Home
Price drops on former Sabres captain Jack Eichel's
Buffalo home
.
CHECK IT OUT: 100 sports records and the stories behind them